Shoulda gone to Specsavers - the perfect verbal facepalm when something obvious is so very obviously missed. Take brands and the basics of SEO. Using things like title tags, alt tags, keywords, sitemaps, inbound and outbound links. Also known as an occasionally forgotten art.
Brands are investing time, energy and budget to be seen by their audience, but they can't see the blatantly obvious SEO flaws that are holding them back in a big way. Every time I see a business's website missing the SEO fundamentals, I can't help but softly mutter "Shoulda gone to Specsavers". What gives?
It's the simple things in life that can really go a long way for you and make the world of difference, and in SEO, you need every bit of help you can get to rank among the top and keep that organic traffic a-flowing.
The first step to any problem is identifying the issues. With Google changing their algorithm willy-nilly, it can be difficult to keep up and meet those requirements. So, we've compiled a list of three free SEO tools to help you look at your own site the way Google sees it; gently tell you where you're going right/wrong and reel in the benefits of an SEO-proofed website.
1. Hubspot's Website Grader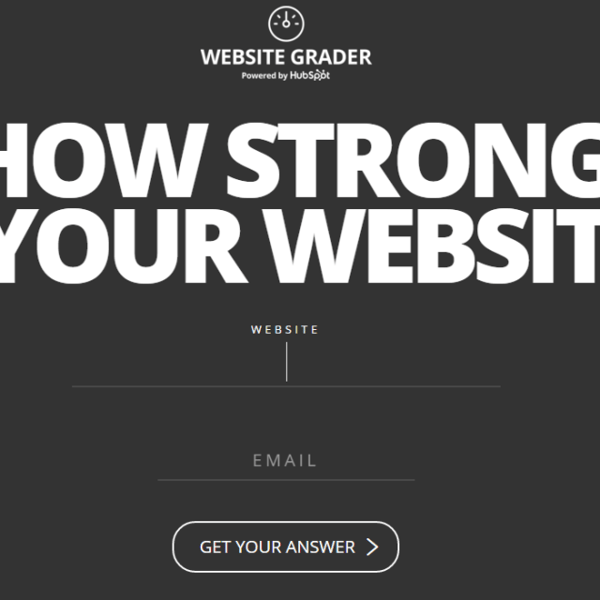 The beautiful people at HubSpot have developed their own Website Grader that help you identify your SEO issues. All you have to do is paste in the URL and your email and you'll get a detailed report on some of your SEO strengths and weaknesses, as well as advice on how to upgrade your SEO efforts.
The interface couldn't be simpler to use and the report tells you exactly what you need to improve. It also gives you some thought-provoking one-liners while you wait for your results like the one below.
Deep. 2. Varvy SEO tool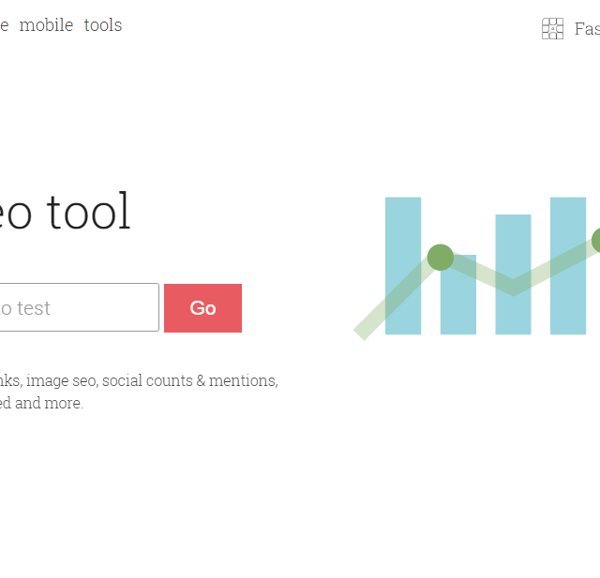 Varvy SEO tool is a simple auditing tool that provides users with info like domain strength, links, image SEO, social counts and mentions, technical SEO, page speed and more. It even gives you a great breakdown that outlines the SEO strength for each image on your site and analyses the alt text. Now that's handy!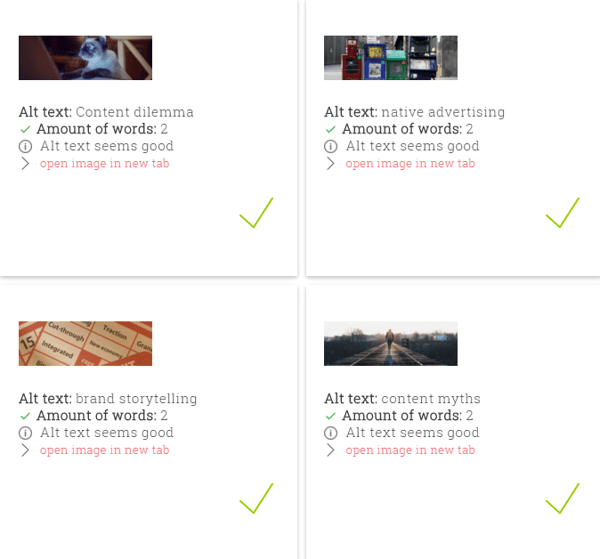 3. Screaming Frog SEO Spider
When it comes to SEO tools, Screaming Frog SEO Spider will always get an honorable mention. This java program is free to download and examines URLs for common SEO issues. It's particularly good for analysing medium to large sites, where manually checking every page would be impossible and where you can easily miss a redirect, meta refresh or duplicate page issue.
The program is really easy to use and can give you some invaluable insight to turn your SEO score around. The 'lite' version lets you scan up to 500 URLs per website but limits access to the configuration, saving of crawls, the custom source search or extraction features and Google Analytics integration.
You can get full access to all features starting at £99 per year, which is definitely bang for your buck. With clients like Disney, Virgin and Dell, these guys have a lot to offer.
Looking for content to boost your SEO score?
Looking for content to boost your SEO score, rank higher in search engines and engage with your audience? Why not get in touch and talk to our award-winning team who'll be happy to help.
In the meantime, follow us on Facebook, Twitter, and Pinterest to keep up to date with all the latest news on content marketing and all things digital.