As promised, each Friday we bring you a handy tool to help you address your Digital and Content Marketing needs.
This week's freebie let's you see how your (or any other) website is attending to the basics.
Let's get real.
There's a lot to keep track of in the world of Content Marketing. We have social media - Twitter, Facebook, Linkedin, Pinterest, Google Plus, email, website pages - Homepage, Landing pages, Thank You pages - not to mention your entire blog.
And that's just the start of it.
What about all those analytics, keywords, backlinks, meta tags, SEO, and all the rest of it? You need a way to analyse how all your eyebrow-sweating efforts are doing. It's a lot to consider.
Fancy a Nibble?
Meet Nibbler, a free tool for analysing websites.
Enter the address of not just your own website, but any website, and Nibbler will give you a report scoring it out of 10 for key areas, including all those headache ingredients we've listed above. You'll be happy to hear it's fast and completely free.
It starts with a general overview of how your website scores overall and moves into more detailed information. Take the analysis we've done of the Ryanair website as an example: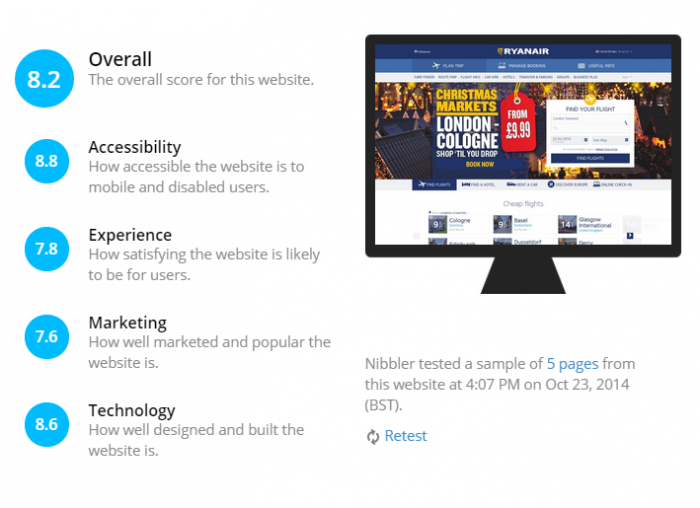 As you can see, Nibbler tests a sample of 5 pages from your website to conclude its information. This may not seem like a lot, but if 5 of your pages aren't up to scratch, then there's a fair chance the others aren't either.
The digital devil is in the detail.
Stacked neatly on the sidebar we see how almost all aspects of Ryanair's website is doing, rated from 0 - 10.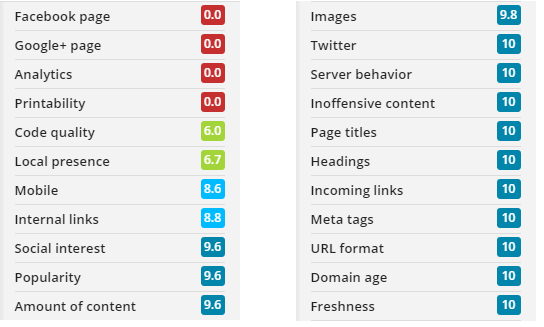 When you click on any of the titles shown it will bring you to a more detailed account of its analysis.
Hey presto. This is such a simple and handy tool which gives you a good breakdown of your website's performance, especially considering it doesn't cost a penny - unlike some similar sites such as Woorank.
Head on over to Nibbler if you'd like to know more about the ins and outs of how it works.
But if you'd like a more in-depth analysis of your website and would like to improve your Content Marketing then drop us a line here at 256 Media and we'd be more than happy to help you out.