February 2014. Doomsday on the Facebook newsfeed - when organic reach hit an all-time low of 2.17%, according to some tragic stats from the folks at Ogilvy.

Many businesses on the platform were outraged – some wrote condemning blog posts while brand-side resentment simmered. For some of us, the relationship was beyond repair.
*Wipes a single tear*
But who could blame the social giant, really? In 2012, before Facebook introduced any decline in organic reach, brands capitalised on large scale engagement, and some invested millions in developing communities with this in mind.
But some marketers abused this, and behaved a bit like an annoying drunk guy at a party with a megaphone. And their broadcast sounded like: 'Look at me! Listen to ME! Want a free iPad?'
Ah, mass media and one-way dialogue. Even though technology has whizzed forward in the last few decades, many big brands and agencies are stuck in a time warp of sorts.
Brands took the fundamentals of this dated practise, and shoehorned it into a digital platform. They were still shouting their message in monologue fashion, as though their customers were deaf and dumb.
So Facebook users were inundated with lazy content, product-centric content, and just pure... well... we are at a loss for words for some stuff that made it out there.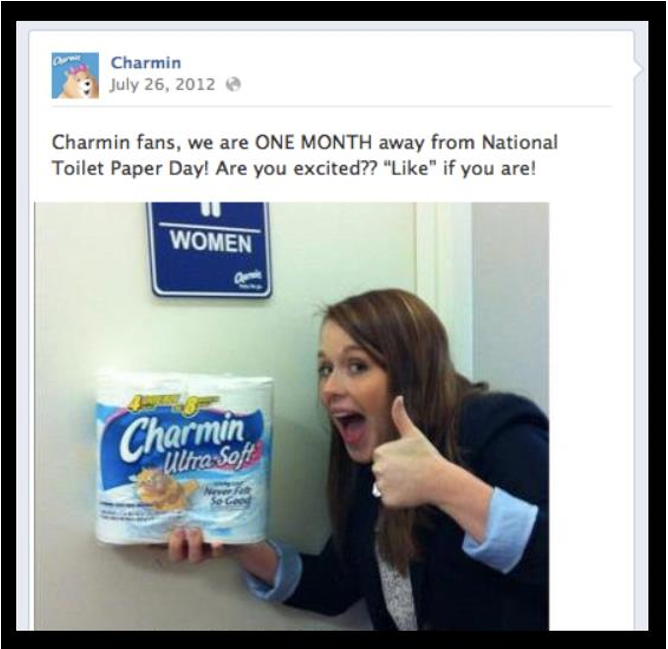 Yeah. National Toilet Paper Day. #excited
And the result of Facebook ending the party? The apocalypse of social reach (minus the zombies).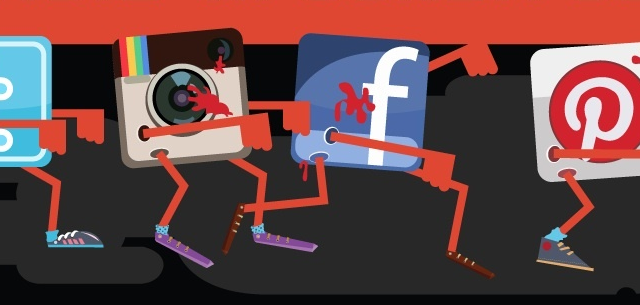 Content marketing: the cockroach of the Facebook Reachpocolypse
Marketers using digital for full-scale self-promo drove users away, and drove up the cost of digital ad space. Yikes.
But it's not all bad.
In the aftermath of the reachpocolypse, brands that produced worthy, engaging content saw greater social referrals than ever before, as there was an explosion in traffic shares on the social channel; representing a far more engaged user base.
And brands that stuck to old habits? They were forced to pay dearly for it – quite literally (that'll learn 'em).
Content marketing, therefore, welcomed social doomsday with open arms. It was an inevitable turn of events, one which supports the case for strategic content which talks 'customer' and not 'brand'.
The after-battle for the customer interface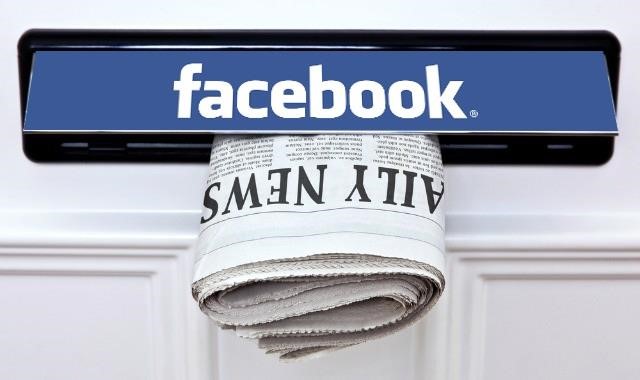 It was predicted by the same Ogilvy study, that organic reach will plummet to 0 in the not-too-distant-future. But this is not, as some have sulkily accused, because Facebook are a bunch of moneymaking scoundrels (well, not completely).
It wouldn't be an apocalyptic movement without a good battle. And on Facebook, it's taken the shape of battling quietly for the customer experience, in an effort to keep users in the feed.
And so ensued the battle for the customer interface.
In 2016, the customer interface is where it's at in terms of power and profit, as customer relationships move away from service providers, and toward relationships with the platforms where they consume these services.
As TechCrunch put it:
Facebook, the world's most popular media owner, creates no content. Alibaba, the most valuable retailer, has no inventory. And Airbnb, the world's largest accommodation provider, owns no real estate. Something interesting is happening.
What does that mean for content?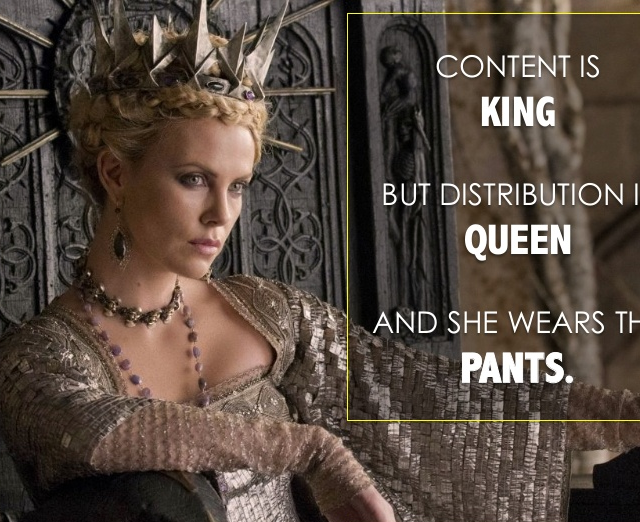 It means that if content was king in 2015, distribution is queen in 2016 (and, apparently, she wears the pants).
Facebook has broken down the layers of distribution, subsuming more power as a result. A good example of this is Facebook's introduction of Instant Articles, a clear indication of Facebook taking more control at different stages of the content distribution process.
Facebook is now a service that provides a system for us to write or consume our own content...
...and that means relationships are no longer with the content suppliers or service providers, such as the Irish Times (who still carry their traditional costs of writing, editing, and printing).
It also means that the weight of Facebook's content doesn't rest on the shoulders of the social media giant – it rests on the shoulders of publishers, and inevitably, marketers. Gulp.
And you better believe that the Facebook algorithm is now savvier at spotting the good stuff from the rubbish. No more winging it – these days, you gotta know how to connect.
So what does all this mean for the future terrain? We've got to go back to the days of old.
What's next? Back to basics for businesses on Facebook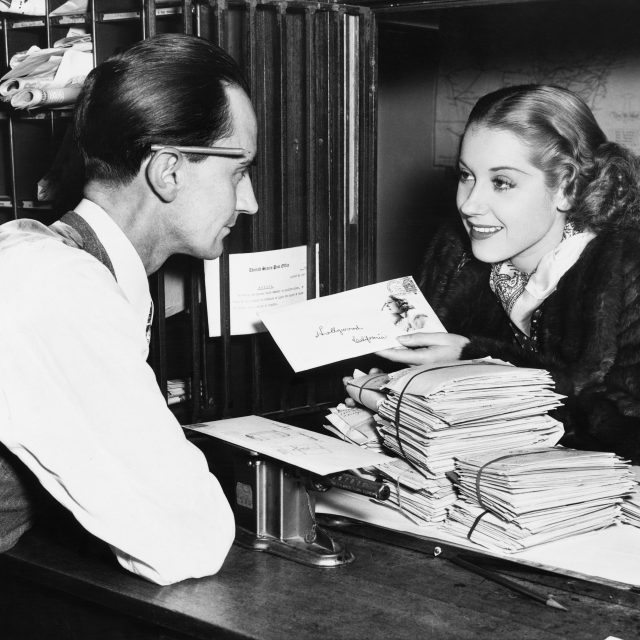 Ironically, the future of Facebook as a platform will borrow values from the past, from the days when personalised, direct customer service was how business was done.
If you've been keeping an eagle eye on the Facebook ads dash, you may have noticed some interesting features quietly materialising before our eyes:
Local Awareness targeting
The Buy Now button
These new features indicate that Facebook is becoming more localised, focused on the customer experience, and (most importantly) service orientated.
Psst, normal users shouldn't panic. User experience is still a priority for the social giant, and Facebook will be first and foremost a service platform over a sales platform.
The following is the future blueprint of Facebook for business (straight from the horse's mouth): 'Facebook is moving away from social metrics such as engagement and page likes, and is aligning itself with business-based KPIs'.
That doesn't mean you can throw all that lovely, contenty stuff out the browser-window. It just means that now you'll have all the tools to connect to leads at the end of the buyer journey too, removing some of the 'hit all' churn of broad targeting.
Location-based technology and targeting tools on social will be key to helping brands connect to customers on a localised level, thus giving a personalised service.
These new trends are also indicative of the marriage of social, marketing, and sales.
Doing it right: A snowstorm in a teacup and social success for Dublin Bus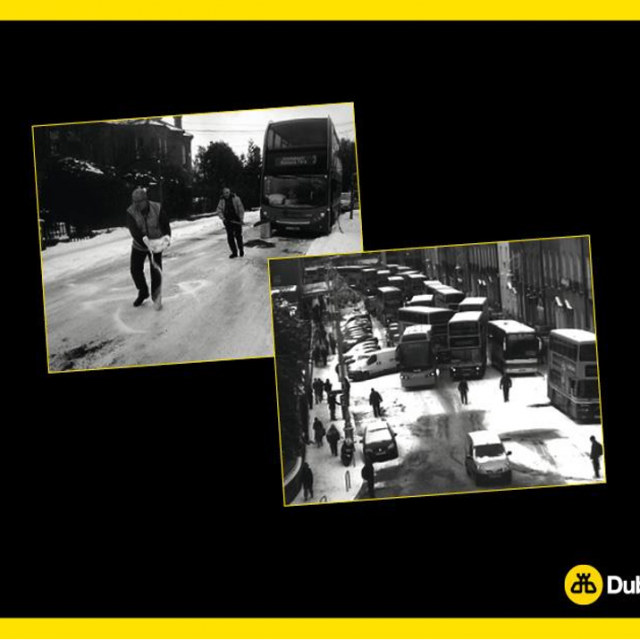 If you were a Dubliner using public transport in the winter of 2010, you will remember 'The Big Freeze' of that year, especially December 3rd (more ominously known as 'Black Friday').
**Cue for dramatic piano note**
This was when a snowstorm brought the capital's transport systems to a standstill – with some buses even abandoned on the side of main roads.
But this was also a day of success for the public transport company, helping them win the internal fight for social as a service platform.
Before this event, customer service at Dublin Bus operated in the traditional way. Complaints streamed in over the phone, email, probably by fax and carrier pigeon. Disruptions in services due to traffic and weather were unpredictable and couldn't be communicated in advance.
How did they respond? The marketing team pushed for the introduction of a social media account for the brand, so they could streamline their customer communication.
But the marketing team faced the usual barriers and cautionary red flags flown by chief execs of traditional organisations.
The idea of allocating budget to receive public complaints and to air dirty laundry? Unheard of.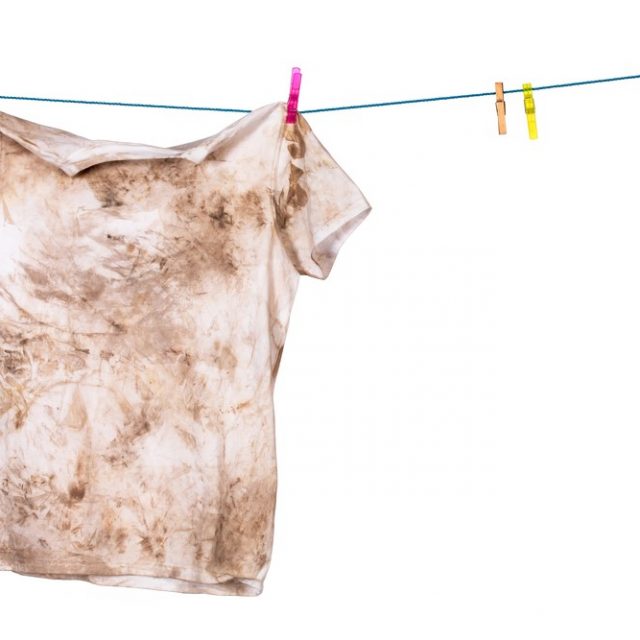 …Until a snow storm in a tea cup quickly changed their line of thinking.
'The Big Freeze' in 2010 saw dozens of Dublin Bus employees and a thin-spread marketing team frantically posting updates to a 1990s website that really wasn't made for that sort of thing. So it buckled under the pressure, and crashed.
It was plain as day that the old system wasn't feasible. Twitter and Facebook was quickly introduced, and the customer service department was given access to the new social channels.
Working together with a social team of 10-15 to answer queries in real-time, the company also integrated social listening software into this process, to tell them exactly when the brand was mentioned online.
Sometimes, you need to break something to make it work.
The Mad Dash Home
Dublin Bus created a down-to-earth video titled 'The mad dash home' to explain this new service structure to their audience, and to give them a glimpse behind the scenes of Dublin Bus (nicely done in a rough-and-ready 'Dublin' tone of voice).
https://www.youtube.com/watch?v=8mgeDWE2dtg
A great example of brand storytelling, if ever we saw one!
Crucially, embracing this new media showed the company's new tact of transparency: they were subtly saying, 'hey, we're just people too, trying our best.'
So putting digital tools in the hands of the customer was a powerful strategy of reform for Dublin Bus, even reversing Irish people's perception of the company.
Don't get me wrong - I was once an angry punter too, cussing with the rest of them. But now when my bus is 10 minutes late, or simply sails by my bus stop as packed as a Titanic lifeboat, I feel less complied to complain.
Content to go: A handy summary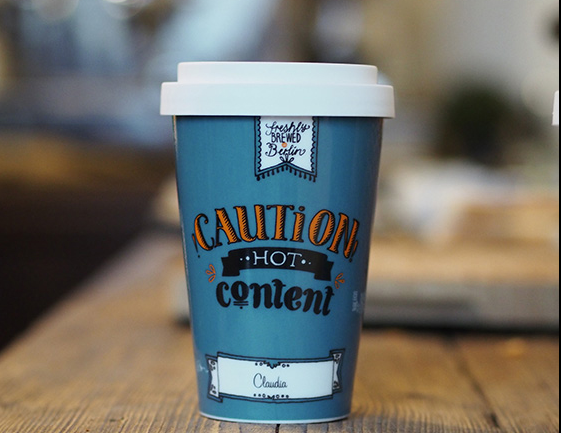 The death of organic reach means an all 'new and improved' Facebook experience for users and brands.
If you choose to use Facebook in 2016, you need a robust resource of content and a content strategy to maintain success, as well as sponsored spend.
Social referrals and website traffic are at an all-time high. Publish relevant content on your website and support it with Facebook targeting to optimise your SEO.
In 2016, power and profit lies in the user interface over the service itself.
Facebook is more focused on user experience and customer service, and will strive to help brands achieve their sales objectives and KPIs over social objectives.
New trends and tools on the Facebook platform will help brands deliver a personalised service to a local audience – bringing marketing and sales closer together.
Dublin Bus are a good example of a brand who've successfully integrated their customer services and marketing channels, with an instant, personalised customer service on social.
Do you need to rethink your social strategy for 2016? We'd be happy to help! We love content – and we love optimising it for social too. Just drop us a line today to get started. In the meantime, follow us on Facebook, Twitter, and Pinterest to keep up to date with all the latest news on content marketing and all things digital.