Throughout my childhood, my parents owned a painting of a boat by a relatively unknown artist. When we moved house in my teens, that painting got lost along the way. Years later, they learned that the same artist hit the big time and that painting was worth a hell of a lot of money.
A painting that once struck a chord with my parents was left in the dust - ultimately forgotten and undervalued. At some point, it lost its charm and went largely unnoticed. It happens. Unexpected things gain value.
Take Harry Potter, for example. J.K. Rowling's début book 'Harry Potter and The Philosopher's Stone' is worth significantly more if it's alternatively credited to 'Joanne Rowling'. Unfortunately, mine was a mere mortal copy. (Apologies in advance if I'm getting your hopes up and you suddenly race home to rip your house apart to find your old copy.)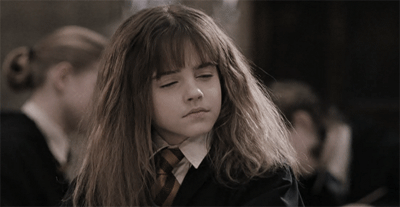 It comes back around to content too. Often, old content can slip under the radar while gaining serious value - a sentiment that was echoed at last year's Learn Inbound.
Wil Reynolds from Seer Interactive talked about becoming a father and shopping for a stroller online. He came across a piece of content that mapped out routes in his city that accommodated strollers, which he thought was a great asset for his day-to-day.
The content was part of a campaign the stroller retailer were running and months after, he went online to find that same piece and it was gone. Turns out, they removed it from their website! Once the campaign rolled over, they didn't feel like they had any use for it.
It's too easy to just create content, push it out on your website and remove it from your mind and move on. Distribution is very important of course, but there's life in old content too.
SEO wins and old content
Content marketing 101 - creating original and optimised content is tremendously beneficial for your SEO. Sure, not all of your content can accommodate to that since it could be about present events or only be relevant to the time of publishing, but how do you optimise content that's created specifically for your target audience?
Keywords, keywords, keywords! But not just broad, one-word keywords - long-tailed opportunities too.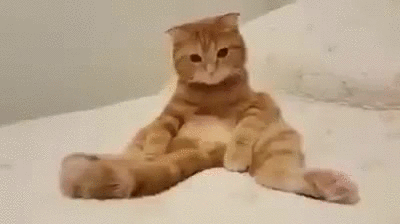 Look at that cat go. But anyway, this is the secret to any inbound strategy. Using evergreen and long-tailed keywords that will always have relevance in your industry will ensure that your content is always working with you on your quest to digital domination. Since long-tailed opportunities are generally more specific to the user's search term, your content should be primed for conversions. Cowabunga!
If your content isn't optimised for the long haul, then why bother? You're essentially sending that content to an early grave - gaining clicks in that moment only. Long-tailed opportunities will help you build traffic, shares and ultimately conversions over and over and over. As your business and digital presence grows, your content's ranking will grow higher and optimising your content will be the catalyst in that groovy concoction.
Do your keyword research (more than four words, low competition and high search volume), find out what your buyer personas are searching for, what they want to read and the problems they're experiencing and you got yourself some juicy content, followed by some juicy qualified leads, my friend.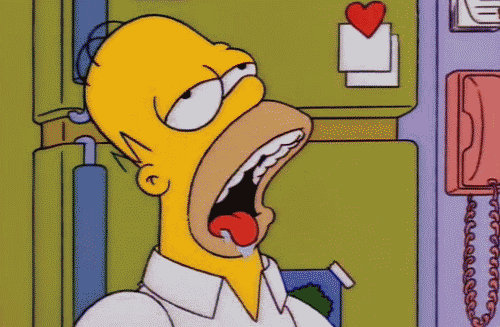 How to optimise old content
Now, let's say that you already have great content but you just forgot about it along the way: what can you do to make sure your content is performing to the best of its ability for your business?
Well, the first step is to find out what content is already gaining traffic for you and what channel that content is coming from. It'll help you understand what content is resonating with your audience and how your audience is digesting your content (organic, social, direct, referral etc, etc...). You might surprise yourself by what content is working for you.
Use Google Analytics and Google Search Console to get all of this data. If you're not sure about analytics, tools like HubSpot will be a real investment in your inbound game.
Also, after your keyword research, it's worth finding out how your old content is currently ranking against keywords relevant to the content. Using tools like SERP's Rank Checker can help you identify that easily. If the content is relevant enough to the keyword, then you can optimise and update it and watch it move up the ranks.
Why write another blog when you already did the hard work before? Just add a few tweaks and fire up that engine again.
Once you tick all of the SEO boxes with your old content, make sure that you're updating it to make it as relevant as you can for your audience. Include any news/updates/or developments. Remember, always try and improve the user's experience. We live in an ever-changing world, so keep your content relevant to your personas and industry.
The more optimised and relevant the content is, the more people will engage with it and the louder your voice will be in your industry.
Finally, optimise your content for conversions. Add a visible call-to-action at the bottom or side of your content to encourage people to go to the next stage of the buyer's journey to get them closer to the finish line.
Ask yourself, what stage is the piece of content relevant to in the buyer's journey and what do you want people to do after reading that blog? Experiment with colour, images and shapes of your CTAs to see what your audience is engaging with the most.
One final tip - keep the URL the same way you left it! If you change that URL, you'll lose any SEO credibility it already has. If you change the title, keep the keyword the same so you're building on what's already built before.
And voilà! It's a fair bit of work, but it'll be well worth it. Your old content may well be the metaphorical painting in the hallway, set to generate serious income. Just don't throw it out!
Looking to get real with your content?
Are you looking to significantly increase your digital presence through the power of good content? You can get in touch if you want to make content that people can't ignore or if you want to talk about content marketing.
In the meantime, follow us on Facebook, Twitter, and Instagram to keep up to date with all the latest news on content marketing and all things digital.