Let's set the scene: it's your daughter's birthday today and between meetings and coffees, you realise that you didn't have time to buy her a nice cake. (It's OK – we've all been there).
So, you decide to a little bit of research on Google. You want to find your local baker's phone number to order a cake so that you can collect the cake after work. Great idea.
You research, but find nothing.
No phone number.
No address.
No opening times.
A lot of frustration.
That local baker might have just lost your business. Now do you see why your company need's local SEO marketing?
According to SmartBug Media, 90 percent of purchases take place in physical stores and 80 percent of disposable income in the US is spent within 30km of home? Having a solid local SEO marketing strategy will position your business to take advantage of this and succeed because of it.
What is Local SEO marketing?
Local SEO (Local Search Engine Optimization) marketing is an effective marketing tactic that helps businesses promote their products and services to local customers at the exact time they're looking for them online. According to Google, 46 percent of searches have a local intent – that is, people that want to buy the product in a local shop.
For example: whenever anyone is researching for 'birthday cakes' in the world, if you're up to speed with local SEO, then prospective customers near you will find your business.
With these search queries, which typically includes a location or 'near me' as keywords, search engines understand that the user wants something based on their location. This is why the local results are so always so precise.
What tactics can I implement to boost my local SEO marketing?
1.
Optimise your local listing data
Start by adding in relevant information to your Google My Business such as your NAP (Name, Address and Phone number). With this information readily available, your customers will easily find a way to contact you about your product and services. Adding your website URL, email address and opening times will also help your clients learn more about your business.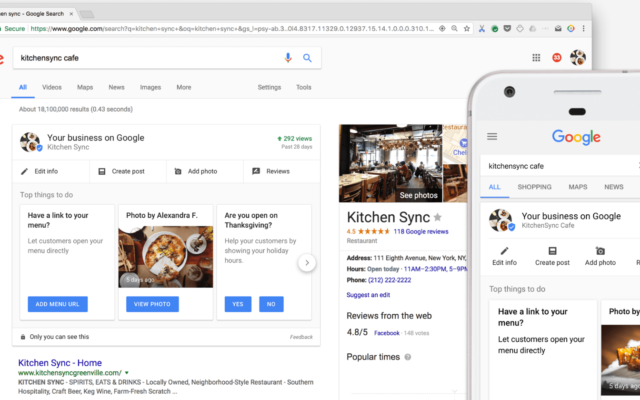 2.
Update Google My Business regularly
Google local SERP always prioritises new and relevant content. The search algorithms are always looking for new fresh content, so every time that you upload new images or content to your Google My Business you have more chances to be at the top of the local search results.
3.
Stay Active in the Community
A smart way to get involved in the neighbourhood and the community is to be active. What I mean by that is to be authentic, relevant and to care about people around you. People latch on to brands because they have positive traits – the same way that you may remember a caring person from your college or old job. Show up to local events and participate or sponsor them. Be present and engaged so that people around you will start to talk about you – in a positive way! This all helps to create healthy traffic on Google that can improve your business' legitimacy and digital curb appeal.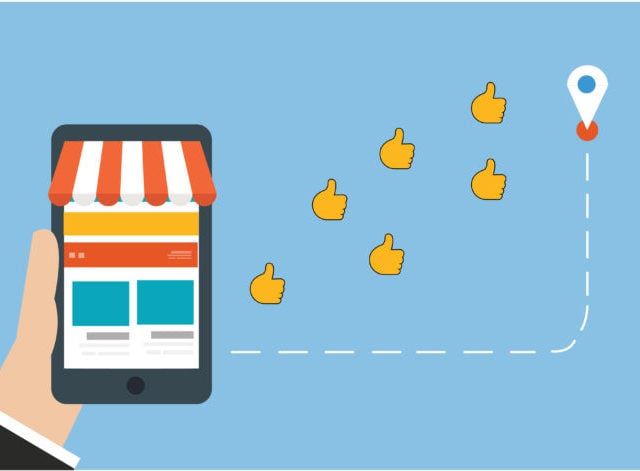 4. Get more links
Links are an important piece of your local SEO strategy. While you are working to be active in the community you can also create citations (profiles) about your business in other platforms such as Facebook, Yahoo, Apple Maps, Yelp and TripAdvisor. Again, being present is the key to getting your business to show when users are searching for your products in the same geo-location. Stay ahead of your competitors, stay present.
5.

Reviews, reviews, reviews…
Getting reviews for your local business will significantly boost your rankings, especially on Google. People love to read other peoples' reviews, especially if they are looking for something new that they haven't tried before. A good way to get a customer review is to encourage them by email, for example offering a discount next time when they visit your business.
6.
Update page titles with location
Adding the location of your business to page titles can improve your Google ranking as it signifies to Google that you're in the local area and able to meet the user's needs.
Looking to improve your local SEO marketing strategy? Contact us to get an evaluation and see where your business can do better.