Never underestimate human behaviour.
If I could take one thing away from Inbound 2016, it would be this. This insight hit home with many others too as Donald Trump was elected 45th president of America.
Who saw it coming? Not me, anyway. While the results left many Americans reeling, there were some who weren't shocked at all.
David Meerman, a key speaker at Inbound Boston 2016, was one of them.
'Trump created a powerful brand, reaching his buyers via Inbound marketing.This strategy has made him the 45th president.'
How could we have got it so wrong? As content marketers, we have always been happy as Larry in our role as publishers. But the thing is, everybody these days is a self proclaimed publisher, vlogger or blogger – even my dad. There are 4.75 billion pieces of content shared daily on Facebook alone, and more than 350,000 tweets per minute.
Being a great publishing guru isn't going to cut it – because according to Brian Halligan (CEO of HubSpot), marketers should be social anthropologists too.
#HumansofInbound
This was a secondary hashtag for this year's conference, and subtly turned the lens from the professional stage to focus on attendee social interaction and responses to the event. The phrase is taken from the well-known and loved Humans of New York campaign, and the central question of 'What makes us human?' was a strong theme for many of the Inbound talks.
Answering this question from a marketing or social perspective requires a true understanding of past and present user behaviour.
The frustrating thing about behavioural trends is that they are constantly changing, but luckily, the story is always in the data, and in how our users continue to interact with our content. With that in mind, here are 7 human behaviour tips to help you leverage and optimise your content to tap into the psyche.
1. Use 'Think with Google'
Map your customer journey based on real online behavioural data. 'Think with Google' gives you valuable insights into the average online buyer journey for each industry. The beauty of this tool is that Google aggregates this data from millions of user Analytics accounts.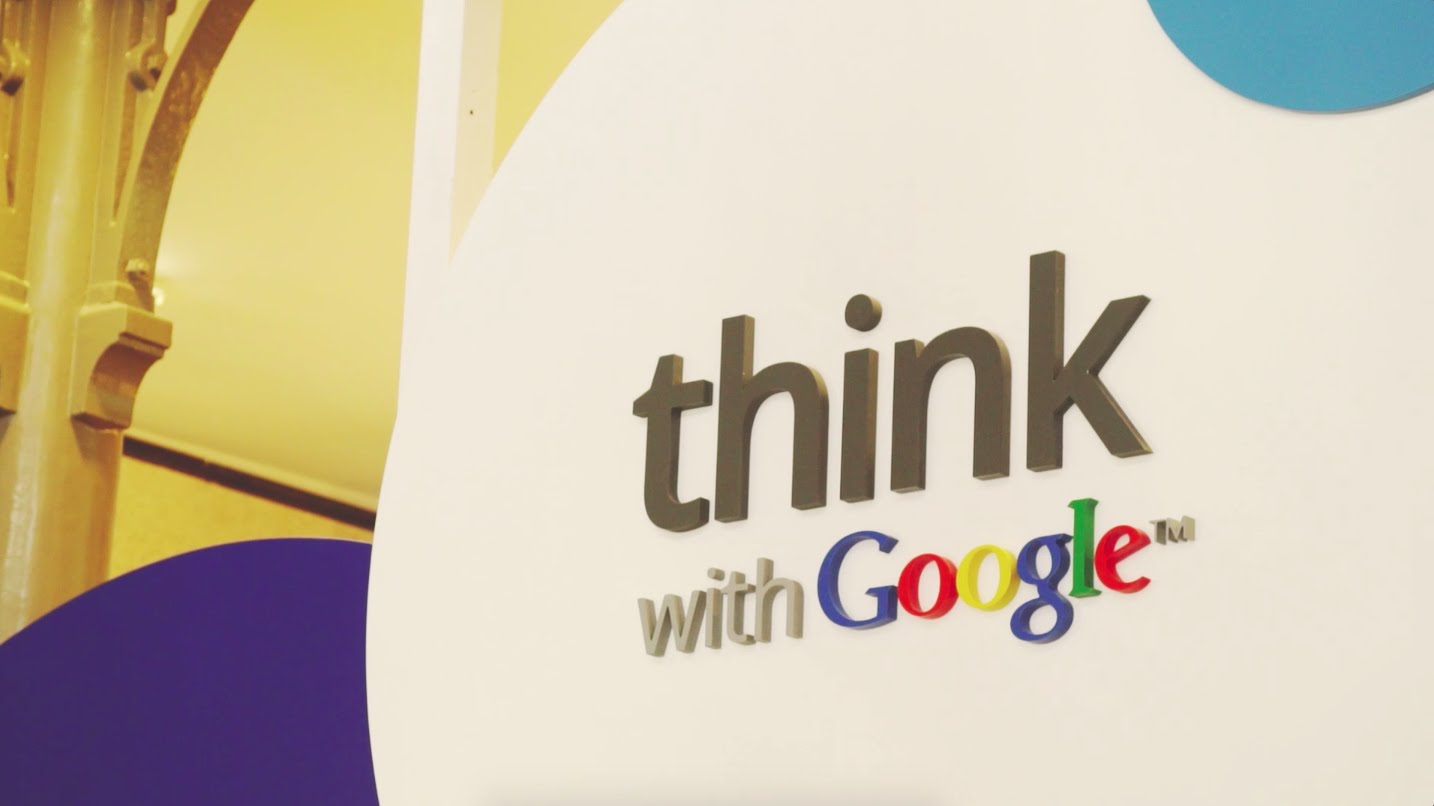 You can then use the Assisted Conversions tool on your Analytics dashboard to tell you if you are on track with this projected journey or not.
2. Focus on multiple searcher intents
The wizard of Moz, Rand Fishkin, spoke about Google predictions and how we can learn from them. One key trend is that Google is moving its focus away from keywords and closer to matching intent with content. This means it's crucial to match your content to multiple user behaviours and habits - not just industry keywords.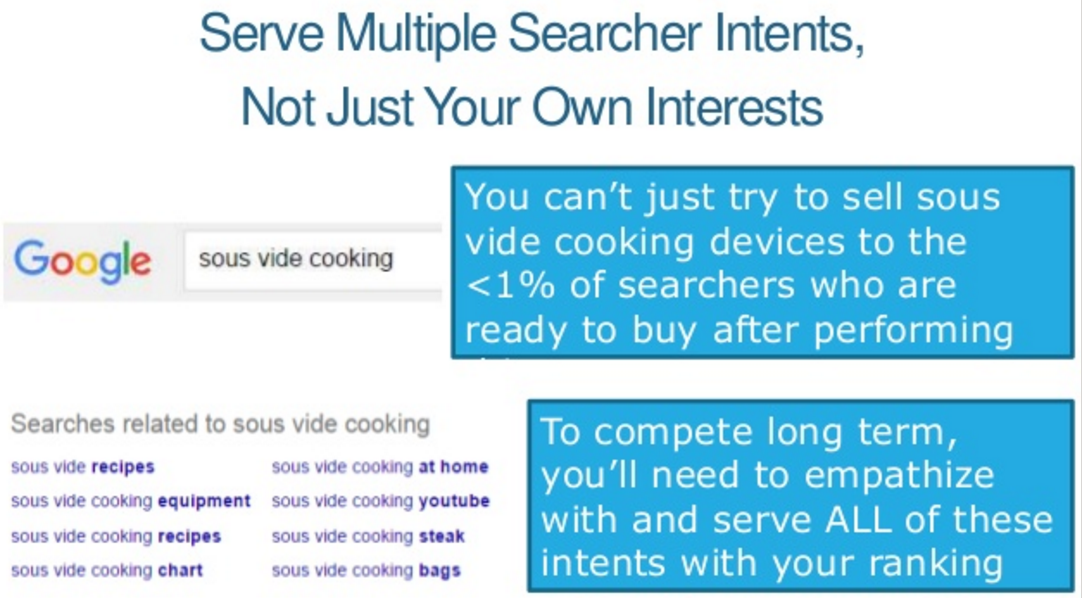 According to Rand, to keep Google happy we need to create content that is not just great, but is empathetic to a range of user interests. We can use every page as a different conversion opportunity – it is this variety which makes us human.
3. Use the element of surprise
Contrary to what they might tell you, people like a good old surprise, to encounter something they weren't expecting. According to speaker Tom Shapiro, our brains are hardwired as a prediction engine, to recognise patterns everywhere– the Baader Meinhoff phenomenon is a good example of this in action. So when the unexpected happens, we experience an adverse reaction, and our senses and feelings are amplified. This is why surprise is the main ingredient for compulsive laughter (a nice bit of trivia there for you).
Big brands do it all the time. Always' campaign 'Like a Girl' used the tactic of unexpected inversion, taking a phrase well known for derogatory connotations (weak, vulnerable), to create an empowered identity for young teenage girls.
The best way to cut through 3,000 marketing messages every day is to shake things up and disrupt patterns.
4. (5 second) test your intuition
Keep testing – don't stop. Your content strategy is a never ending treadmill of trial and error. I was a sceptic too (ain't nobody got time for that) but there are quick solutions. Thanks, Oli Gardner.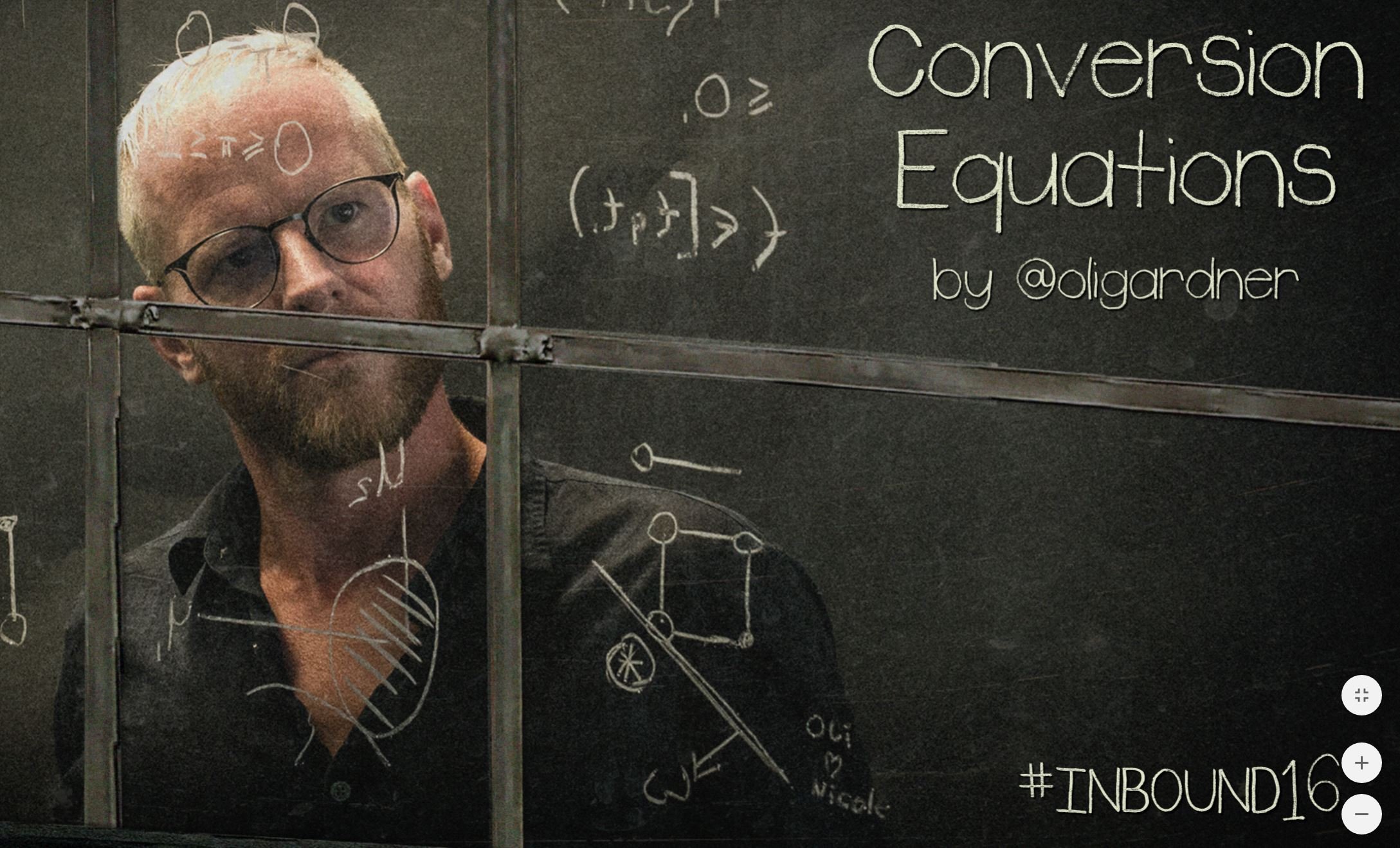 Oli suggests applying the following parametric 5 second test: 'If I look at this webpage for 5 seconds, will I know what it's about?'
Deconstruct your page elements; your visual IDs, your copy, and ask the same question - do they work in isolation?
In a second prediction, Oli talked about how in the not-too-distant future, we'll need to invest 0 man hours, because there will be AI to track user behaviour patterns online. Oli claims there is AI technology in beta that will compare data from millions of pages like yours, and analyse your content for conversion, UX, and SEO optimisation.
Can't wait!
Jeff Coon of Stream uses his current content as a guinea pig for his future strategy. Because of this, he doesn't plan his content strategy beyond a 3 month content campaign so he can use the data to drive changes in the content creation for the remaining 9 months.
5. Talk to one person, not an audience segment
Tim Urban of the brilliant Wait but Why blog, encourages us to 'talk to your target audience as if you were talking to yourself' when writing your content.
What would you really like to know? How would you like to be told about it? There's more 'yous' out there than you think, Tim explained. If you are creating content on behalf of a brand, you can still apply this logic, by addressing the 'one person' instead of a demographic. You don't need to appeal to an average Joe.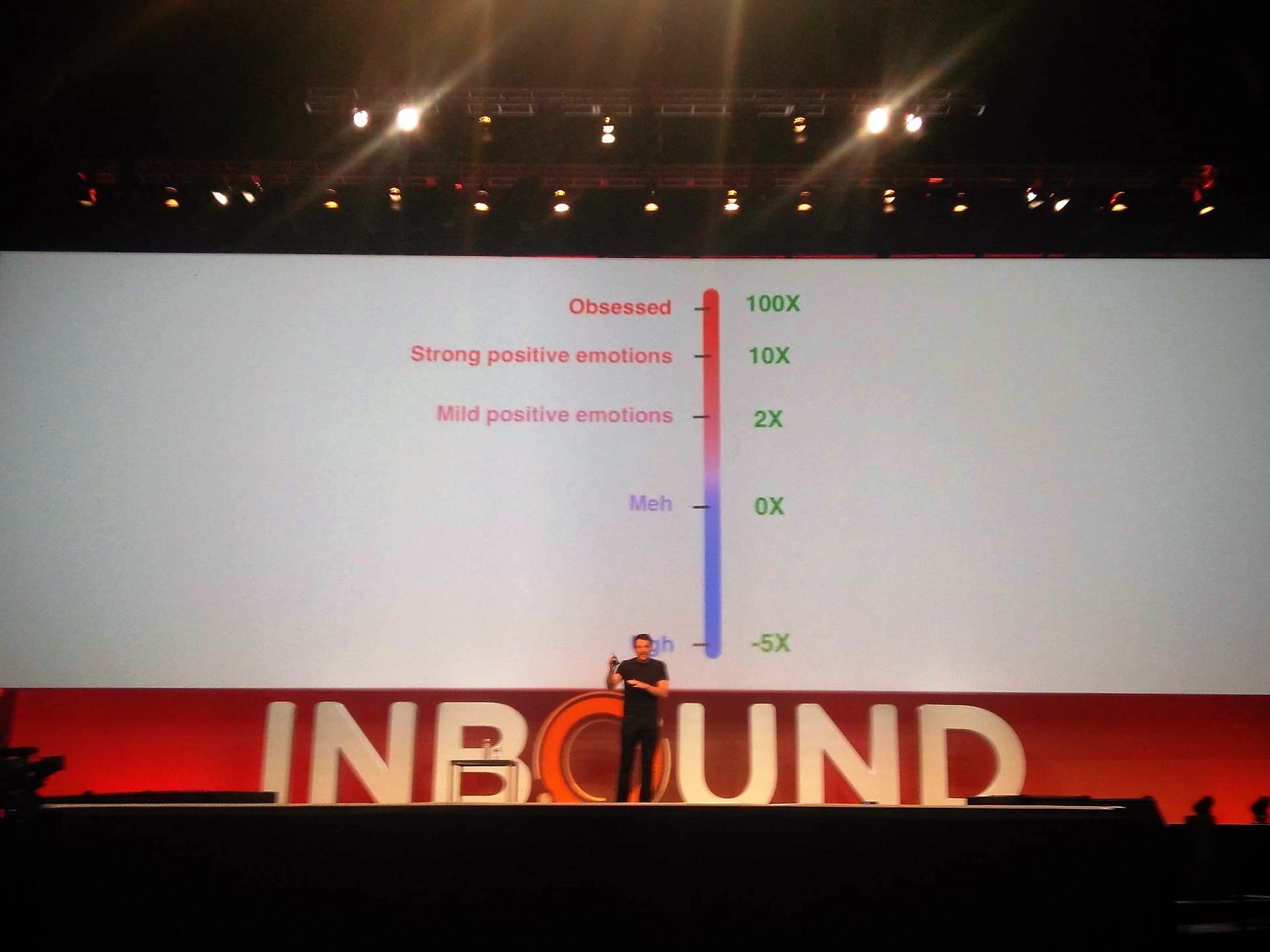 Donald Trump realised the importance of communicating to a niche in the turbulent political environment, using consistently provocative and distinctive rhetoric, which for many, was refreshingly removed from broadly used, PC communication.
Trump as a brand was Marmite – but those who favoured him were won over because he spoke to and for them. He pandered to their vulnerabilities, and played on their fears and doubts. He filled a vacuum.
This sounds easier than it is, agrees Gary Vaynerchuk and Tim Urban. But finding this distinct tone will set your content apart from the 'meh' content – acceptable, unmemorable content than can be found in every corner of the internet.
Oli Gardner's 'De-jargonator' is a handy, fun tool that screens your content for boring marketing cliches. Go on - you know you want to give it a go.
At 256 we always ask if the proposed content passes the 'who cares?' test. And if not, 'Is 'alright' alright with you?' (Didn't think so).
6. Update your customer profile and tell new stories
ICP (Ideal Customer Profile) is a new acronym added to my vocabulary this week (although I nodded along knowingly with other attendees at Dawn Poulous' talk on data storytelling).
Before you align your content and tone of voice to your ideal customer, you will need to identify them. It's a regular 'getting to know you' game.
Two places to get this behavioural data is from Facebook audience insights and your organic keyword traffic. How do you go about this? On Facebook, create a custom audience based on your website conversions. Then go over to the audience insight tool to check the demographics, behaviour and profile of these leads.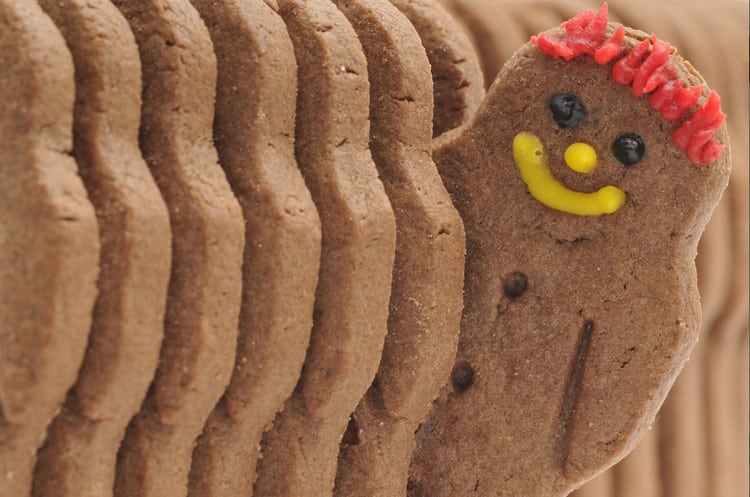 For another quick solution, use your Google Analytics to research the non-branded keywords which are organically driving people to your website.
You should update this profiling on a regular basis to help adapt and continually reshape your brand story into a narrative relevant to your customers' lives. As Brene Brown quoted at last year's Inbound conference, 'stories are just data with a soul.'
7. Watch the social trend curve
So it's important to track the micro data trends of your own target audience, but macro social trends are just as valuable. Entrepreneur Gary Vaynerchuk told the story of how he grew his father's wine company from $3 million to $60 million in 3 years, and he admits it was mostly down to his experimentation with early trends and his subsequent early adoption of Google Adwords.
Donald Trump was the only candidate in the presidential election who mastered the strategy of real-time inbound marketing. He took the idea of understanding his audience to a whole new level. Interestingly, David Meerman notes that many of the attendees at the Trump rallies had never voted before, and some had no previous political affiliations.
This was a social trend Trump had recognised. Meerman highlighted that one of Clinton's big pitfalls was staying within an audience she had always known. She relied on traditional polling data, and didn't try new research methods: she failed to understand the voters sitting on the periphery.
A major social trend occurring over the past two years (a topic which many speakers touched on at Inbound) is the user shift from public social platforms to private messaging apps. This has a big impact on brands and their ability to reach their audience, and has lead to the Facebook launch of 'Chat Bots' - an AI solution which allows the delivery of personalised content and services within the Messenger platform. This is a big opportunity for brands to partner with relevant media companies and to keep the conversation open with their audience.
For your own marketing the lesson is clear: come to know your personas, but don't be afraid to look beyond them. 'Google Trends' is a tool which shows the trajectory and history of macro search trends for different regions, so it's key for diving into new and relevant data.
The one thing we can rely on about human behaviour is that it is unreliable – and in order to truly understand it, we have to keep learning and adapting to the times.