So, what do Penguins, Pandas and Pigeons have in common?
They are all a part of Google's update zoo. And they can kick you down the food chain.
Google has many updates that it rolls out every so often. If you're not careful, they can do some serious harm to your web traffic. So knowing how to monitor this can be very useful.
Our Friday Freebie this week brings you a tool to help you out with Google's most recent update, Penguin 3.0.
So many animals...but what's Penguin?
Penguin 3.0 is a world-wide update that Google has recently rolled out with the intent of decreasing a website's rankings if Google believes the site is violating its quality guidelines. It aims to promote high quality content while reducing webspam. A noble cause we think. And something for marketers to keep a close eye on.
Your website may be subject to this if it is engaged in the following
Penguin may have a cute name, but don't be fooled, it can pack a punch. Read about what happened to J.C. Penny after they were found out a few years back and you'll get the idea.
So how do you know if your site has been affected?
Well ... look for the plummeting stats.
This week's Friday Freebie is the Panguin tool from Barracuda Digital.
Panguin is designed to enable website owners to track Google updates, including Penguin and Panda, and, through having access to your website's analytics, enables you to see if there has been any effect on your website.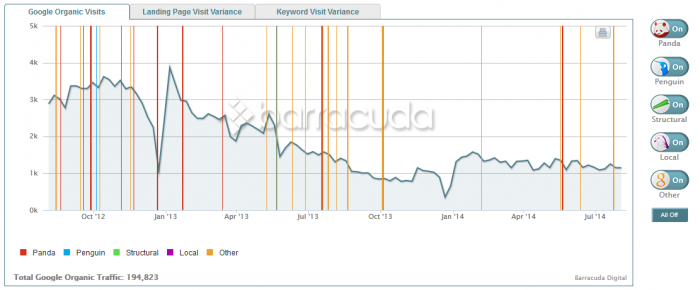 The above image shows a graph of a sample website's traffic over a period of time overlaid with different coloured lines representing different Google algorithmic updates. This allows you to easily see any correlations between updates and your website traffic.
As well as this, you can get information on landing page and keyword variances between chosen periods.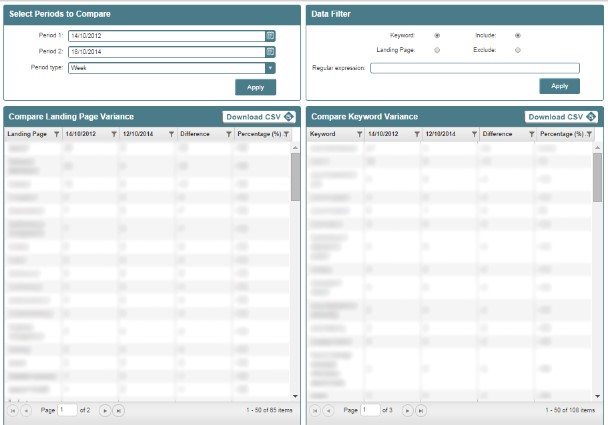 And to top it all off you can export your analysis as a CSV file which means you can slot it neatly into a report :)
If you would like a more in-depth analysis of your website and to make sure it has the best quality content possible you can get in touch with us at 256 Media for a FREE 1 hour website consultation.