Every content marketer in every agency the world over has a 'hit list' of brands they want to create for. They're the juggernauts. The Nikes and the Coca-Colas and the Jaguars. They're sleek, often sexy brands in retail and B2C with millions of fans across social media.
They're the kind of companies that can almost market themselves on the sheer value of their brand name.
But what about the more humdrum brands in "boring" verticals like finance or insurance? Or products that everyone uses but takes for granted? How do you market toilet paper, for example? Just look at Andrex. Though it's an oldie, it's a goodie. By wiping away (sorry) a dull exterior and casting a gorgeous puppy as their brand ambassador, of course.
So how should marketers approach boring brands? And does a boring brand have to mean boring content?
Every brand is interesting to someone
No matter how niche the product or brand, someone somewhere will be really into it. Let's say you're a marketer working with a financial brand. It's very easy to fall into the trap of "okay, so what type of content should we create about mortgages or savings or bank accounts?" It's even easier to lock into the mindset of thinking that everything has to directly link to the brand.
It's not the case at all. Let's look at one of our clients, EBS, which is in the financial space. The focus in the last couple of years has been on growing its mortgage market share - so the temptation is there to create content that's only about mortgages. Instead, we took the approach of looking beyond the mortgage to the core goal of the consumer: owning a home of their own.
As such, EBS' approach is warm and Irish and very much focused on home. We could write 100 posts loaded with mortgage-heavy keywords or we could take a wider approach that fits the tenets of content marketing. Naturally, we chose the latter. ;)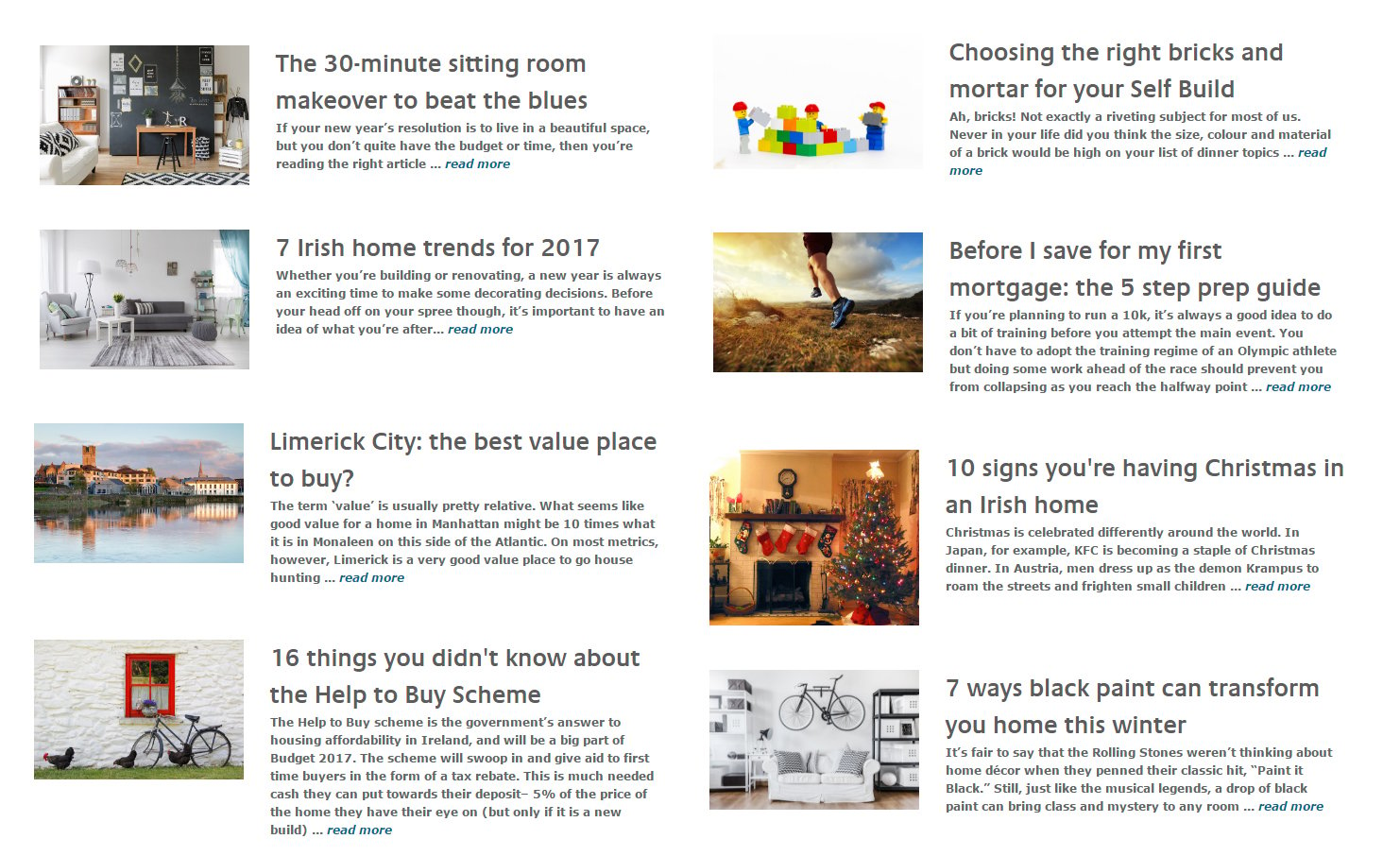 Think of your brand as existing within a bubble of related keywords. Again, let's look at mortgages. From mortgages, you have: home, kitchens, interior design, decorating, gardening. A second strand might be: mortgages, mortgage guides and how-tos, deposits, savings, savings tips and advice, how to save without going insane, free event guides.
You can apply the same principle to almost any brand; it's about knowing the brand and the audience and thinking about it on a wider but ultimately connected scale.
Think that sounds wishy-washy? There's a process to it:
1. Learn as much as you can about the topic
A good marketer needs to understand the brand and product inside out. You need to be able to relate even complex phrasing in a manner that's digestible. If you can't explain the basic principle of whatever to a five-year-old, you've already lost the battle.
Studies show that the more research you do into a new topic, the more interesting it becomes. Even the driest of brands has interesting areas. For an old client of ours, we were tasked with creating an infographic about the benefits of architectural mouldings versus timber. If you're not into DIY, that's a dry topic - but we took a creative approach to make it interesting, pitting the client product against timber mouldings in a boxing match.
The result was a dynamic and visually arresting infographic.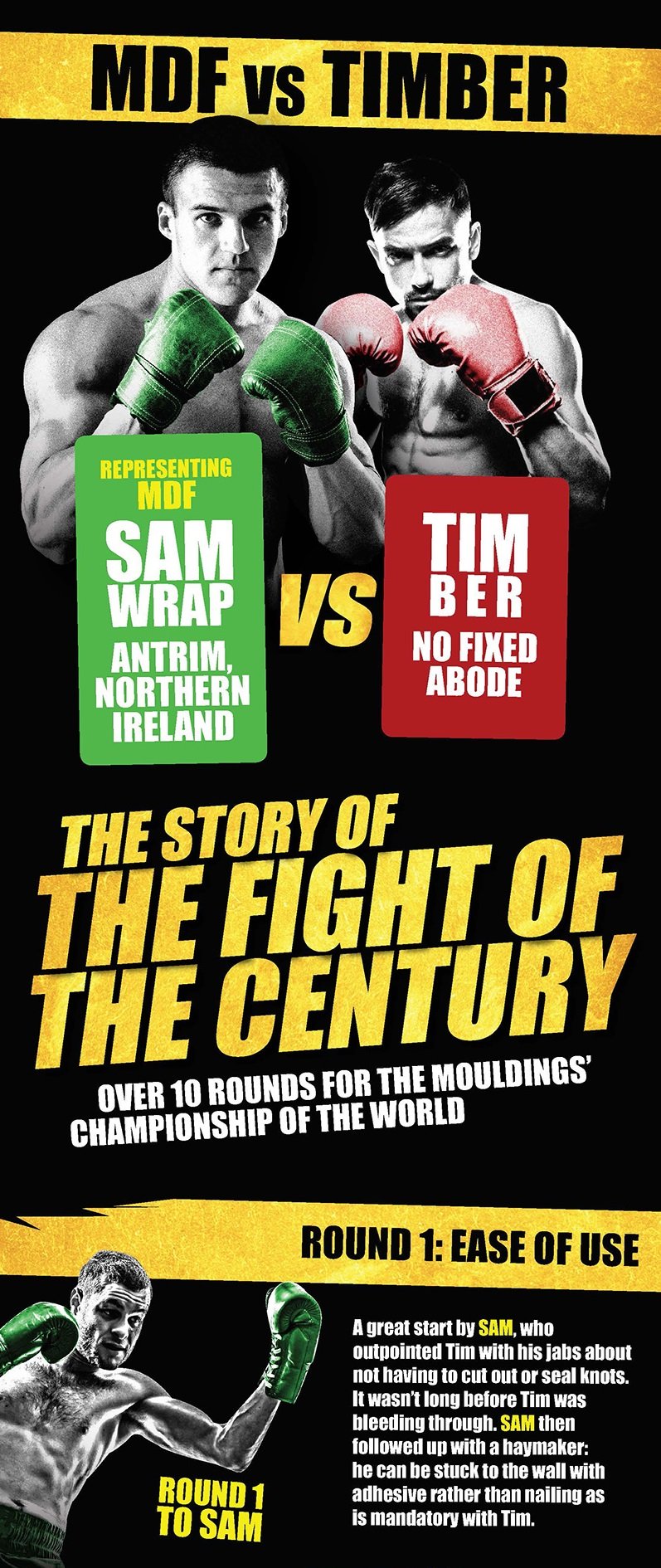 2. Give the topic relevancy
Blenders aren't the most interesting product - but Blendtec has one of the most well-known marketing campaigns in the world. The USP of the product was simple: the Total Blender can blend anything. To showcase the USP, it created a YouTube series called Will it blend? where a 'doctor' blends expensive everyday objects.
It's cute and attention-grabbing - but it's also effective, notching up 900,000 subscribers and over 282 million views in its decade-long run.
3. Look for a visual approach to a 'boring' topic
While an argument can be made for the death of the infographic, a visual approach is still crucial - especially on social, where ad campaigns will live or die by their creative. Embrace Facebook's different ad formats and focus on getting your messaging across. You don't have to reinvent the wheel, but be prepared to test and tweak until you find a format that works for your brand.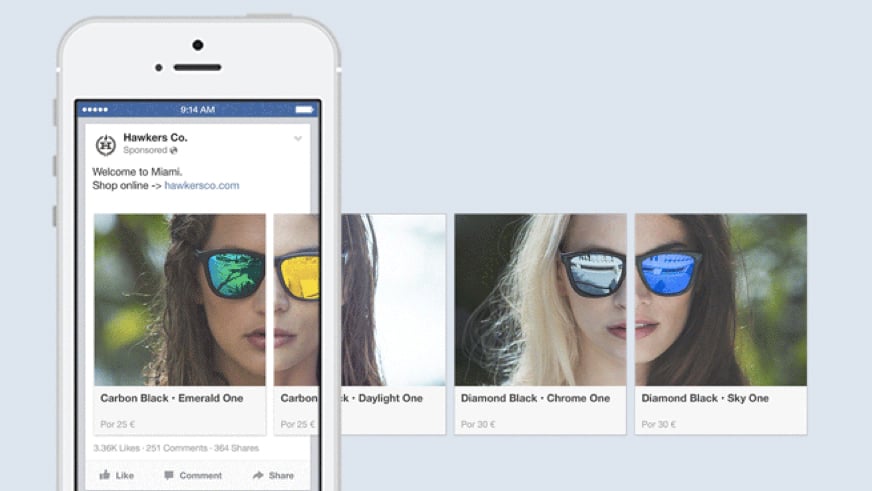 4. Think interactive
Here's the deal: 70 percent of marketers are creating more content than they were a year ago. That's a lot of content - and much of it goes completely ignored. Proving ROI is difficult too - it's the number one thing that the CMI flags every year in its study of marketer concerns.
Execution is hard. Continually coming up with good ideas is hard. Growing a company is hard.
Interactive content is on something of a boom at the minute, with brands creating quizzes, calculators, polls and assessments. A clever quiz or calculator can go a long way in communicating core information. In the financial space, one of the key parts of any marketing plan is ranking for 'mortgage calculator' - because it infers a warm lead and earns brand affinity.
Fun and games is serious business for marketers - and quizzes in particular offer the opportunity to segment users and re-target them with content mapping. It's a one-two smash.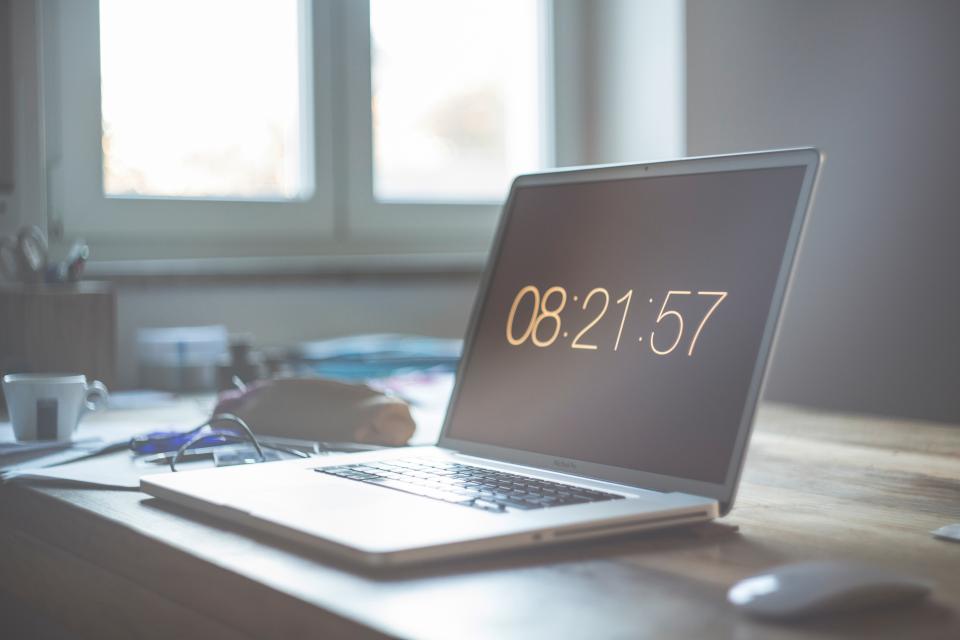 Capture your brand's mission statement
It's impossible to talk about mission statements and not include Apple, who has truly capitalised on building a brand-first product. When you think of Apple, you think of sleek design and an incomparable brand affinity. But what's its mission statement?
Apple designs Macs, the best personal computers in the world, along with OS X, iLife, iWork and professional software. Apple leads the digital music revolution with its iPods and iTunes online store. Apple has reinvented the mobile phone with its revolutionary iPhone and App store, and is defining the future of mobile media and computing devices with iPad.
And what about insurers and banks? The Central Pacific Financial Corp. has a particularly rousing mission statement:
The CPB Foundation's mission is to help strengthen Hawaii's communities by creating opportunities for our youth and fostering social progress.
An evocative mission statement lends itself to content marketing. The Central Pacific Financial Corp. can build whole campaigns around community. It's easy (and short-sighted) to look at a bank and only see its products: its savings accounts, lending rates, and APR. It's something else entirely to engage with the bank as an entity that connects with a community - and with people.
It's that connection that should influence a marketing campaign.
As per Simon Sinek's now legendary Ted Talk, "People don't buy what you do; they buy why you do it."
Find the creative in the mundane
In the heart of the ridiculous is the sublime - and nothing better typifies this than the slew of battling Christmas ads, though to call them ads seems to undersell the artistry. The Christmas ad market is now a free-for-all with big brands competing to tell the most interesting story. And it's not even about the product anymore but the experience: a full-blown short film in the making.
Just look at this ad-slash-short-film from Polish auction site, Allegro, which chose to eschew product and focus solely on person.
https://www.youtube.com/watch?v=tU5Rnd-HM6A
It's beautiful and joyful and ultimately has very little to do with Allegro itself; instead it's a celebration of possibility and the products one can buy on their site. It's tackled a small corner of a bigger product and told a story, gaining headlines around the world and millions of views online. In short: it's masterful - and it's not like an online auction site is the sexiest brand ever!
The key is to think laterally and to believe in the potential of the brand.
Sainsbury's Christmas ad is the perfect example of lateral thinking. Where it could have focused on Christmas dinner or the toys available and made a perfunctory 30-second ad spot, it crafted a three-minute long animation.
The animation is so glorious that the ad could feasibly appear in short film festivals around the world. But it's also backed by an enormous budget; this kind of animation would take a team of animators weeks, if not months, to complete.
And even then, it's not as if Sainsbury's falls under the remit of 'boring'. It has a huge range of products which gives infinite possibility - but the key is that it found the angle that would work. It's the same with writing content: if you approach a post without an angle, you'll word vomit on the page.
As with all great stories, it needs a beginning, a middle, and an end. Who are you targeting? What do you want them to feel? And how will it work?
Answer that trifecta of questions and you'll find something interesting.
Do you want to create a content strategy to beat your competitors?
At 256, our content is created with the future in mind. We are experts both in storytelling and SEO, so we create content that's user-friendly and strategic. Get in touch to find out more about our services.