Look at the most iconic records of our era and you can't deny that the ones held on a pedestal are the fruits of incredible collaboration, communication and creativity.
What would 'The Queen is Dead' be without Morrissey's wallowing lyrics complimented by Johnny Marr's how-the-hell-did-he-come-up-with-that jingle guitar riffs? What would 'The Velvet Underground and Nico' be without Lou Reed's songwriting and lyrical genius masterfully enhanced by the experimental sonic drones and creative flourishes from John Cale?
Both artists had one goal in mind: to create a killer piece of content for their audience. Simples. And it's hard to imagine what the music world would be like without these goliaths.
In order to create a next-level piece of content for your business or clients, you'll need to collaborate, communicate and create efficiently with your team to come out with the best work possible. The three Cs! :)
With the internet, mobile gizmos and what-have-you, it's easier than ever to communicate and find other pieces of great content that inspires you and your team.
The best way to organise your strategy and your team is to have a one-stop shop to input ideas and inspirational visuals, as well as outline and monitor ongoing projects to make sure that the best ideas are reaching their full potential.
Wouldn't it be great if there was a simple tool that did just that? And free? Well, I'd like to introduce you to someone...
Say hello to Trello
Trello is an organisation tool that organises your projects on to neat little boards to ensure that your marketing strategy is on top of its game.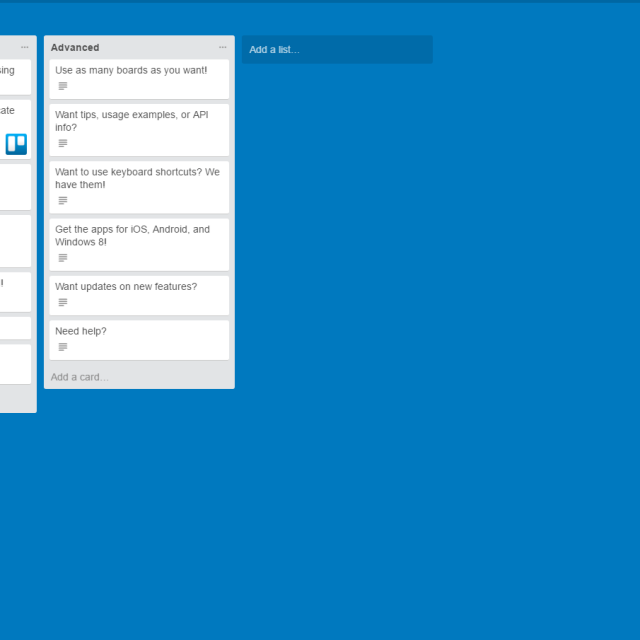 Add members of your team to your dashboard and you can all easily share ideas, photos, links, tasks and checklists on to 'cards' for everybody to see all under one roof. You can even assign tasks and drag people on to a card to indicate that they're responsible.
There's an app for both iOS and Android so you can be up to speed on the go and you can opt for notifications on your browser as people update or add a card, along with an activity dash that updates every time somebody takes action on a board. This tool couldn't be easier to navigate and gives you a simple platform to create the ultimate piece of content with your team. It even integrates with Dropbox so you can share files easily.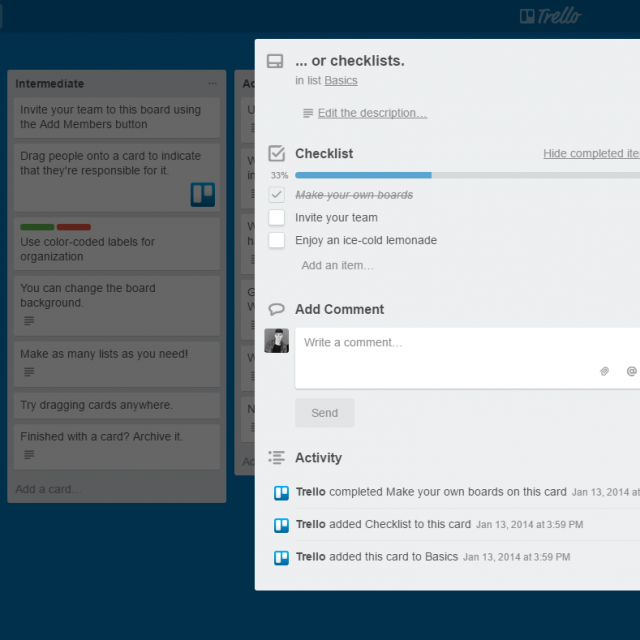 The free version comes with tonnes of features, but if you want just a little more, the paid plans start at just $9.99 per month. They come with integrations with loads of services like Salesforce and Google Hangouts, more memory for file attachments, email support, the ability to create both public and private boards and a lot more.
If you need a platform to add structure to your projects while communicating with your team in the best way possible, this tool is an absolute bargain.
Looking to create content that lasts through the ages?
If you're looking to create content that will stand the test of time, why not get in touch and chat to our award-winning team? We're always ready to chat if you need any advice.
In the meantime, follow us on Facebook, Twitter, and Instagram to keep up to date with all the latest news on content marketing and all things digital.