Whether you like it or not, the competitive spirit will always be a part of just about everything.
You'll probably have a group project with colleagues in work where the moral is high and full of camaraderie. But there's always that small part of you that wants to shine through the rest and lead the charge. And if it's not you with the competitive spirit, someone else will have their eye on coming out on top.
The digital space in particular is a very competitive environment. Businesses are constantly fighting for a bunch of things: traffic, organic ranking, leads, conversions and being the first source for their ideal audience. Only a select few can hog the rankings on page one, after all.
But how do you get ahead of your competition? With brilliant content of course (that's where we come in! ;)). That's a given, but what else?
Insights and data. All smart businesses know to keep their friends close, but their competitors closer. You need to know everything you can about your competitor so you can get ahead. Find out their strong points, weak points, brand position, goals, main traffic source - everything! The more you know, the stronger your business will be.
There are so many tools that can give you the key insights and metrics, but which ones are really worth your time and energy? And most importantly, which ones are the best value for your pocket? For our Friday Freebie, our goal is to give you the best free tools on the market, so here's a great one to size up your competition...
Meet SimilarWeb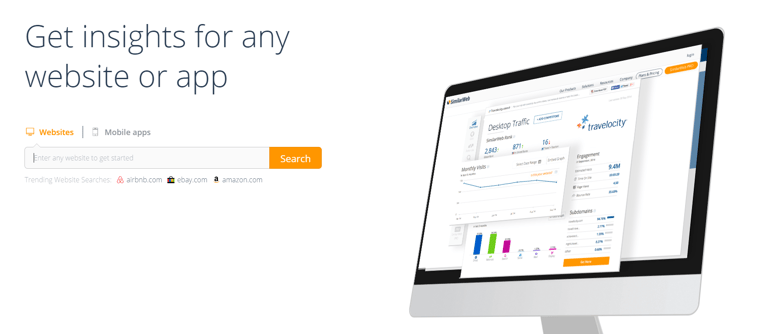 SimilarWeb has been on the digital scene since 2007. They offer a free analysis of any website. Just paste the URL into the text bar and you'll get a one-pager of results in a matter of seconds. You don't even have to create an account.
For a free tool, SimilarWeb give a hell of a lot of data. You can get country and global rankings, traffic overview, traffic breakdown, search, display and social insights, audience interests, similar websites and a lot more.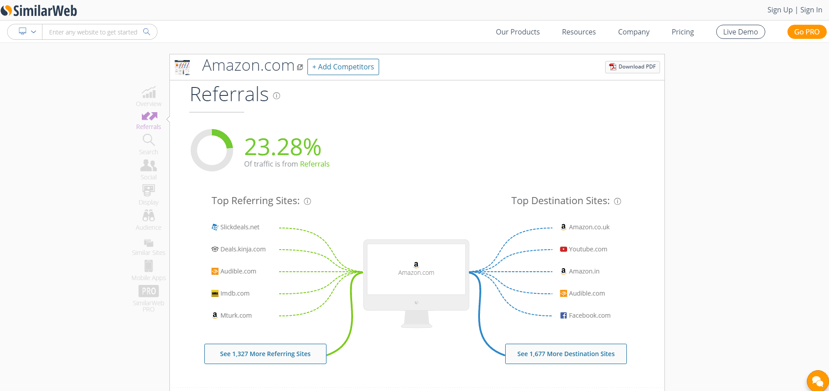 Delve deeper and see what social platforms they gain the most traffic from or what websites are sending the most traffic. This is some serious weaponry for any marketeer or business.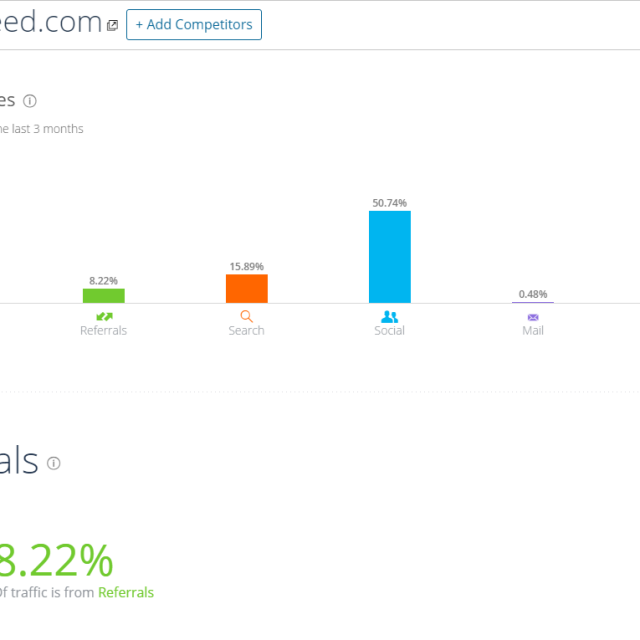 It's worth mentioning that this is estimated traffic, so don't take it as an exact.
This tool couldn't be any easier to navigate and offers invaluable data that you can use to size up your competitors. The one downside is if you want to dig into referring sites, keyword analysis and insights, you're going to have to get the pro package.
The basic plan starts at $199 per month and you'll need to contact SimilarWeb themselves for prices for the rest of the plans. That price point may seem a tad steep, but if you're in e-commerce or are a business with little-to-no knowledge of using analysis tools and understanding various metrics, SimilarWeb can offer you vital data.
Remember: only a few businesses can grace the hallowed page one - and you want that to be you!
Need help getting ahead of your competitors online?
Are you looking to increase your traffic, SERP ranking and referral links to improve your digital presence and get ahead of your competitor? Why not get in touch with our award-winning team. We'll be happy to chat about what we can do for you.
In the meantime, follow us on Facebook, Twitter, and Pinterest to keep up with all things content and digital media.