Smartphones have made my life easier. Yours too, I bet. With the obvious exception of being in the cinema, I love seeing someone use their smartphone in a public place.
The reason is simple. From a digital marketing point of view, the data collected by smartphones along with the cookie data collected by an app or website provides the metrics by which I live or die. Tailoring content for an audience becomes much easier when someone is walking around with a trackable device in their hands. It just makes sense.
Indeed, Ireland's smartphone penetration is at around 75%. A future where beacons are placed in public places is not that far away and will allow for personalised notifications and messaging. Instead of the "what", it's going to be the "who". It may sound like something out of a sci-fi film, but it's fast becoming a fact of everyday life.
People in Ireland check their smartphones roughly 150 times per day, Google reliably informed me at a recent sales pitch. An obvious reason is certainly messaging and notifications but they're also consuming content. And they're consuming content that they need.
They are actively seeking out and discovering new, entertaining and educational content.
That content often takes the form of video, the movie star of content. The Content Marketing Institute (and they'd know) say that mobile video traffic will be 18 times greater in December 2016 than it was in 2011.
This shift to video has been driven by better connections and better tech. For these reasons, it took some time for the first online video content marketing campaign to take flight.
The first of these was 2006's "Will it blend?", a bizarre series of videos demonstrating the Blendtec line of blenders. They used the unorthodox approach of blending marbles, shovels, etc. with funny results and a great awareness of their product, the Total Blender.
https://www.youtube.com/watch?v=lBUJcD6Ws6s
Blendtec are still running these videos on YouTube, ten years later.
Another online video campaign was the Volvo ad that starred Jean-Claude Van Damme doing the splits atop two juggernaut trucks. This campaign got a lot of cut-through because it wasn't overt advertising, it spoke to its target audience of truckers (who can't be reached with traditional advertising) but also because it was strange. It certainly grabbed attention.
https://www.youtube.com/watch?v=M7FIvfx5J10
Grabbing attention is the key to gaining engagement with the ever feed-scrolling user base of the major platforms like Facebook, Snapchat and YouTube. The attention span of these users is such that, while videos are being watched, much of the time sound is not used. A recent article from Digiday reports that 85% of Facebook video is watched without sound.
The fact that mobile equates to over 50% of views on a major platform like YouTube underlines the previously mentioned rise of mobile video. This is a trend that is set to increase.
By 2020, Cisco estimates that it would take an individual more than five million years to watch the amount of video that will cross global IP networks each month. Indeed, they say that IP video traffic will be 82% of all consumer internet traffic by 2020. That'll be a global increase of 70% from 2015.
The rise of mobile video through vertical (smartphone shaped portrait) video has been explosive in the last few years. The first example of a campaign which utilised mobile video and primarily used vertical video was the memorable Ice Bucket challenge.
This charity campaign heralded the birth of vertical video on Facebook, and may be remembered in years to come as the granddad of mobile video. Of course, Snapchat has only solidified this behaviour: vertical is the go-to now where once it was a giant 'no'. Promotional content/product placement is even sneaking its way into plenty of big accounts, like in the case of the Mashable snap below: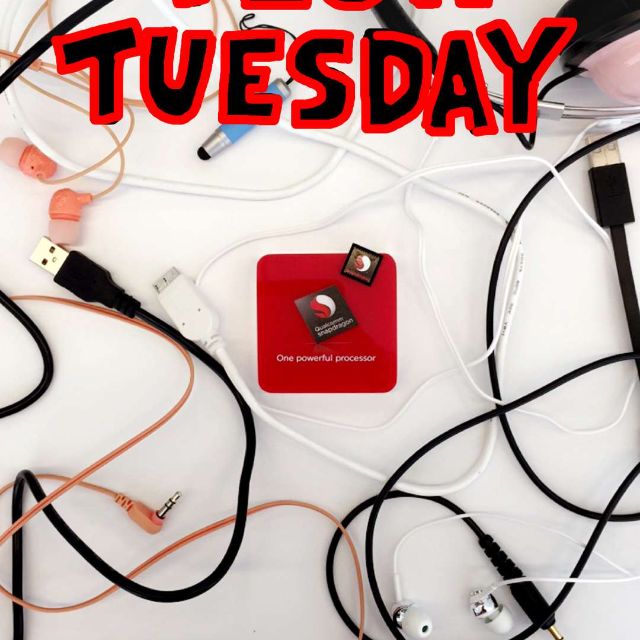 Mobile video adoption in Western Europe is due to nearly double between 2015 and 2020.
However, Ireland and the rest of Western Europe are not the only markets. The next billion internet users are also going to be mobile users who will also be consuming video. They will come from previously underdeveloped countries in Asia and Africa. For them, the mobile will be the best and cheapest way to connect. Video will be the currency of the internet for them as much as you or I based on Cisco's stats.
As for right here, right now? "How-to" is Ireland's most popular reason to visit YouTube. This is closely followed by entertainment. People watch an average of 33 minutes of YouTube per day in Ireland. On the face of it, the audience would appear to be engaged.
Although when you drill a bit deeper, you'll see that people are multitasking in the multiscreen world more often than not. Google says that 77% of people do something else while using YouTube. The way this breaks down currently is 27% using social media, 25% eating (!) and 23% watching TV. This shows the importance of capturing an audience's attention quickly.
As for Facebook, there has long been controversy amongst publishers who doubt the view metrics as reported. Is a three-second brief skim really enough to count as a view?
What's clear from a platform like YouTube is that once you have that attention, it's easier to keep it. The stats provided by Google suggest that 30% of watched content is over 20 minutes long.
So what is the recipe for success with video?
Voila:
https://www.youtube.com/watch?v=7aSQe9KW_tI
The answer is to create content that captures attention, is entertaining and answers the audience's likely questions, all with a mobile-first subtext. The multi-screen mobile world has been long heralded. It's not a galaxy, far, far away.
Want to chat about making video content?
We're always ready to chat if you need any advice on making video content or want to use our award-winning content team. In the meantime, follow us on Facebook, Twitter, and Pinterest to keep up to date with all the latest news on content marketing and digital.