Want to know the latest social media news and features this week? Or are you planning your 2018 strategy, and looking to introduce some new tactics?
Stay in the know with our weekly Social Recall series. This week we talk about Snapchat's brand-new algorithm, the rise in Facebook's revenue, and an influx of shiny new features in HubSpot, Instagram and Snapchat just in time for the Christmas rush.
1. Facebook revenue on the rise
"In Q3, the average price per ad increased 35% and the number of ad impressions served increased 10%, driven primarily by feed ads on Facebook and Instagram."

David Wehner, Facebook CFO, 2017
Facebook ad costs are on the rise. This is inevitable, as bigger brands and big budgets see the value of Facebook and begin to saturate the space. But we haven't seen an impact (yet!).
2. A tale of two data platforms: Facebook vs. Google Analytics
Is Facebook Analytics surpassing Google? Facebook's Analytics offering has just added a 'customer lifetime value' to monetise your customer base, similar to the Google Analytics function. The advantage of the Facebook platform is that it allows you to measure behaviour across channels, so you have access to rich demographic info. We'll be watching this one closely over the next few months.
3. Retargeting with Facebook Collection ads
Facebook Collection ads are perfect for creating a product story for your brand. Now you can retarget people who engaged with your story, and tag products in lifestyle templates. Planning a media campaign for the Christmas rush? These new features for dynamic Collection ads are just in time for your retargeting strategy.
Creation improvements and flexibility: Choose the specific products and colours you want to feature, leverage added creative tools such as product overlays, slideshows, and new asset library integration to make ad creation faster and easier.
Engagement Custom Audiences: Retarget people who have browsed your Canvas.
A lifestyle template: Create a rich, interactive shopping experience by tagging products directly in lifestyle images.
New best practices and implementation guides: Designed to help you find success with collection ads.
4. HubSpot introduces Facebook Audience Sync add-on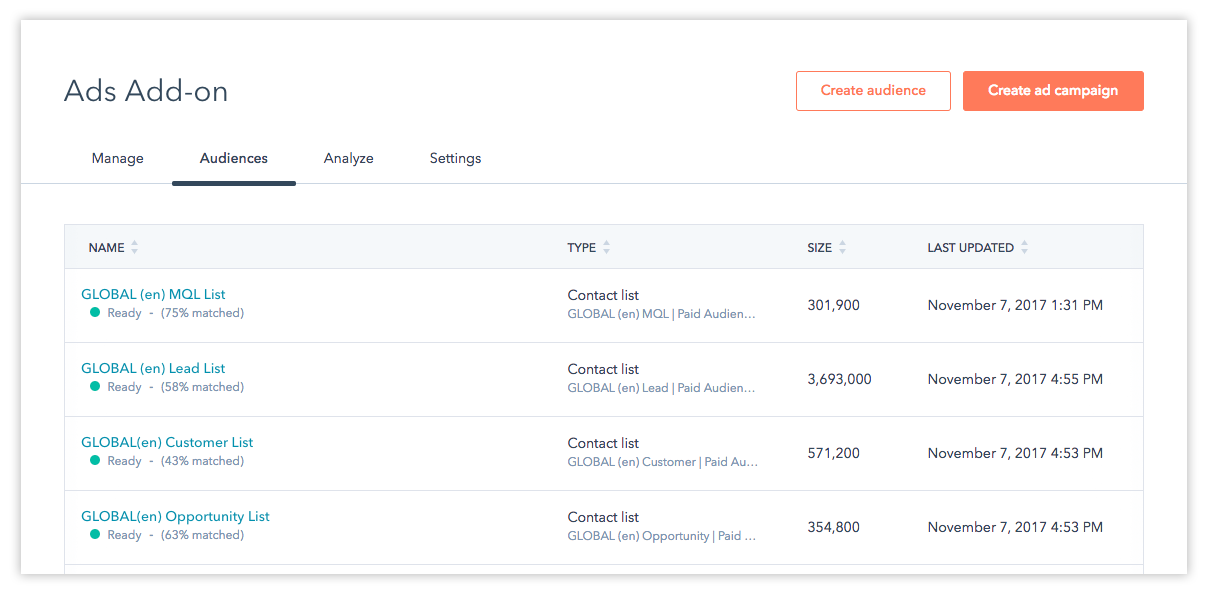 Over the last few months, HubSpot has significantly increased its integrations with Facebook for marketers.
The Inbound Marketing pioneers recently announced its integration with Facebook's Lead Ad Forms (an instant pop-up form to capture leads within Facebook), which can now be automatically synced to HubSpot.
Hubspot has also released an add-on called Facebook Audience Sync, which allows you to sync your contact lists in HubSpot to Facebook, to retarget and nurture existing leads. The best part is, as your lists grow in HubSpot, your Facebook audiences automatically update. This takes away the pain of exporting lists from HubSpot and uploading them to Facebook regularly.
While HubSpot still has some finessing to do, this is definitely a step in the right direction. Hopefully, we'll see a lot more integrations in 2018.
5. Facebook Insights on the go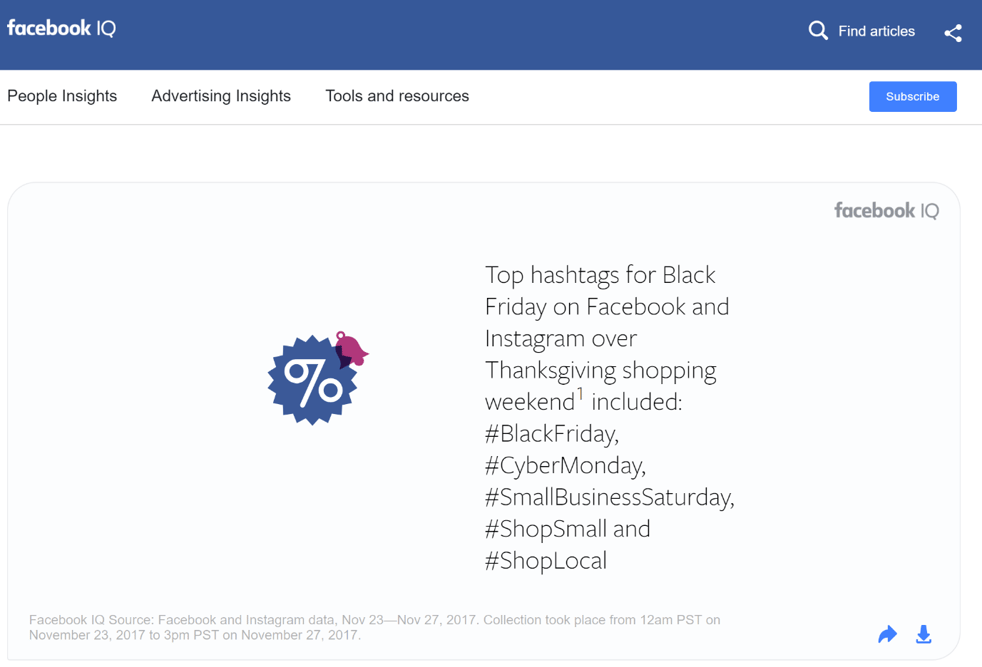 Facebook has just announced a really neat tool for insights and bite-size stats.
Insights to go (currently in beta) is a resource where you can find stats taken directly from Facebook IQ.
Choose filters to find the right categories (such as Region, Industry, People, Holiday Season…), and you'll get bite-sized insights to inform your strategy. For example, did you know that 66% of online Financial Services conversions visible to Facebook in the US during the 2016 Holiday Season were from mobile?
We'd like to see some more regions thrown into the mix (as usual, Ireland has been left out), but we're really excited to start introducing this to our strategies for our clients.
6. Snapchat gets the redesign it badly needs with new algorithm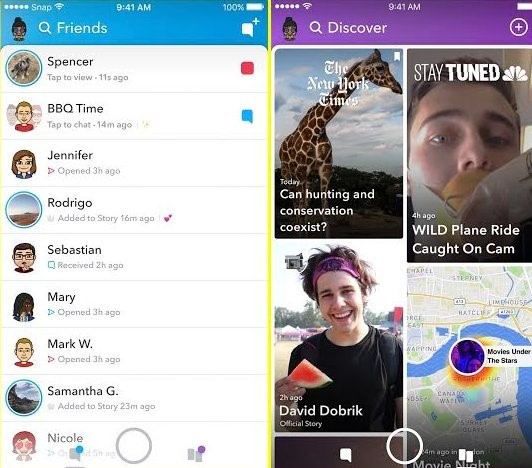 After a year of plummeting stock value and stalled growth, Snapchat has offered a sneak peek of its latest redesign.
The platform will now fully separate friends' posts from the Discover content from publishers, which means users will only have one left and one right option.
It will also be introducing an algorithm to show content based on the Snaps someone opens and the content they look at — the same way Facebook's curation tools determine the order of posts in the newsfeed. It's crazy to think that they're only introducing this optimisation feature now.
In an open letter on Axios, Evan Spiegel wrote, "The Snapchat solution is to rely on algorithms based on your interests — not on the interests of 'friends' — and to make sure media companies also profit off the content they produce for our Discover platform."
We've said this before and we'll say it again: is this enough to resurrect the platform and entice publishers and brands to invest marketing spend into the platform, or is it just too late for Snapchat? Only time will tell.
7. Instagram reaches 25 million active business profiles
Instagram, currently the fastest growing of the big social media platforms, has this week announced that there are now more than 25 million businesses active on Instagram - up from the 15 million it reported back in July. Yikes!
According to Vishal Shah, director of product for Instagram Business, nearly 50 percent of business profiles don't link to an outside website, suggesting that they see Instagram as their primary or sole online presence.
Instagram is often seen as just an extended placement for Facebook content, but from looking at its significant growth, we should expect a big push from the platform to cement its place as a solid lead generation opportunity for businesses in 2018.
Looking to create a knock-out social media strategy?
At 256, our content is created with the future in mind. Our team is expert both in storytelling and social media, so we create content that's user-friendly and strategic.
Get in touch below to find out more about our services.