Donald Trump tweetstorms, the legacy of Harambe, Karl Marx memes and this.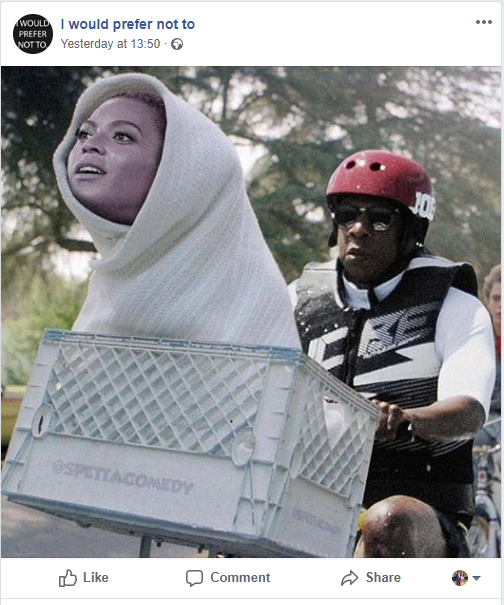 Ah social media. The foundations on which our society is built.
Even though Facebook lost some trust from its 2 billion users over its recent user privacy debacle, it still managed to exceed all expectations in revenue for Q1 2018, making $11.97 billion (up a staggering 49 percent from the previous year) – and 91 percent came from mobile ad revenue.
Admittedly, LinkedIn's ad revenue has been slower than expected since Microsoft acquired it in 2016, but with over 500 million members and 45 million 'decision-makers', its potential reach and power is just too good to ignore. Plus, LinkedIn is introducing new advertising tools all the time.
And the same goes for Twitter. It's been facing difficulties in growth for a while, but with a global active audience and plans to introduce new ad offerings, things will hopefully 'come up Milhouse' for the tech giant.
Social media is where the conversation is happening. If your audience is there, it's absolutely essential that you're there too.
While social selling is the norm for B2C, it can be a limp fish for B2B, with brands clamouring to stay relevant in a way that comes across as cringey or too try-hard.
Plus, a lot of B2B companies don't see the value of social.
"Facebook is a place for memes," they may think, "and venting and those passive-aggressive, indirect statuses that my friend Grace posts for her boyfriend; why would we want to be in the centre of that conversation?"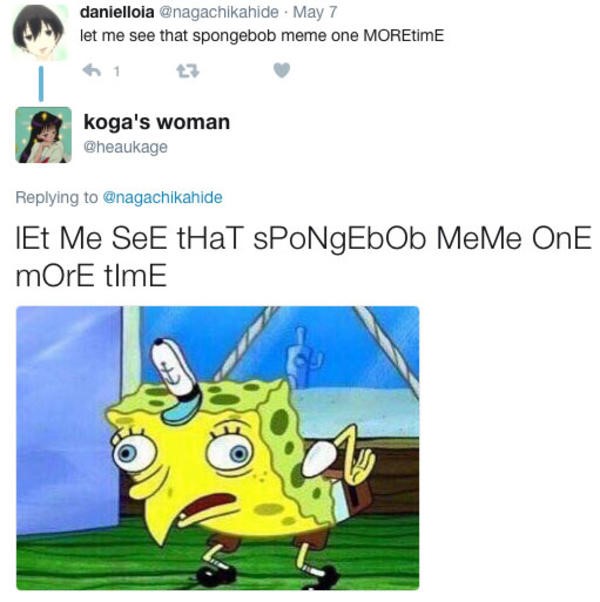 And to be fair, memes are everything, but if you're a B2B marketer who isn't using social media to engage with your audience, you're missing out on a wide open opportunity to generate leads.
Judging by the sheer size of the userbases available at your fingertips, ask yourself this one question: is there a chance that your ideal customer is active on these channels?
The answer better be a resounding yes BECAUSE IF NOT I DON'T EVEN KNOW ANYMORE.
Facebook, LinkedIn and Twitter all have countless case studies that clearly outline real success from B2B businesses on their platform. How can you argue with that?
For example, Inbound Marketing pioneers HubSpot wanted to tap into its audience, promote its assets and drive leads for its business. So, it used LinkedIn Sponsored Content ads.
According to its LinkedIn case study, it has been, "one of the most successful lead generation campaigns for HubSpot, as the quality of leads is much higher than other paid media platforms." It also generated 400 percent more leads within its target audience than lead generation efforts on other platforms. Pretty awesome!
In-store POS startup Storehub used Facebook to engage with its niche audience and generate leads. Using the Canvas format and Lead Adverts, the campaign resulted in a 3.3X increase in sales conversion rate which cost them 53 percent lower per lead. It also said that it was 74% more efficient in driving leads for their business.
Where investing in SEO is a long-term strategy that takes time to start paying off, social media can deliver results fast – presuming that your strategy is right.
So how do you go about getting results? Here are a few steps to get you started.
Seriously, create your Buyer Personas
Before you go making it rain, you need to know exactly who you're targeting.
Sure, you probably have a good idea, but how confident are you about that? You may think you know, but without your buyer persona fully documented, you're not getting the full picture.
In every single blog I write, I always lead with this: Create. Your. Buyer. Personas.
I'm like a broken record at this point but trust me, it matters! Having a documented and clear description of who your buyer persona is will infinitely benefit your marketing strategy across all channels.
Start off my using one of your current customers as an example and try to understand why they bought into your product; find out the needs and challenges they face in their day-to-day; talk to your sales reps about any trends they're noticing; go deeper with analytics and match that up with what you have. Even have one-on-one interviews with your current customers to really drill down.
Not only will you get all the goss, you'll find out what social channel they're active on the most and the kind of content they would genuinely like to consume. See?
This is Inbound 101. In order to make that contact convert into a qualified lead, they need to read content that actually speaks to them.
Focus on the Awareness stage, THEN lead generation
A big mistake that B2B marketers often make is pushing out a load of lead generation ads on social without building awareness of the brand first.
Before a contact exchanges any digital currency, they need to feel a positive sentiment towards your brand. The more they see you as a thought leader in their industry, the more likely they are to come back, and more importantly, the more likely they are to convert.
That's why content plays such an important role: if you're feeding both search engines and your social media channels highly relevant content, you'll be in your audience's eyeline.
Overall, building the right impression is key. The better the impression is, the higher your conversion rates will be and your leads will be far more qualified for nurturing.
Test different channels, placements and audiences
For any B2B company, it's easy to think of social media and immediately go to LinkedIn for advertising.
Yes, it is the more professional network in the broad scheme of things, but without a sizable pool of data that can definitively give you an answer, you don't really know.
Before you launch your all-killer-no-filler social media strategy, put some budget aside and test channels like Twitter, LinkedIn and Facebook. That way, you'll have the metrics to inform the rest of your budget and the reassurance that you're not jumping the gun and blowing your budget.
Each channel has slightly different ways of presenting metrics, but your topline KPIs are the same for each channel:
CPC (Cost Per Click).
CTR (Click-Through Rate).
The amount of leads you've generated.
CPA (Cost Per Acquisition).
For lead generation, it ultimately all boils down to how much it's costing you to acquire a lead on that particular channel. For example, if you spent €200 on LinkedIn for lead generation for one persona and got 10 leads (CPA €20), and €200 on Facebook and got 5 leads (CPA €40), it's pretty conclusive that LinkedIn is the better performing channel.
Testing different audiences and ad placements on each channel and weighing up the metrics will give you a definitive answer on whether a specific channel is right for your business.
Also, test each channel for each persona. Just because Facebook didn't work well for one persona, it doesn't mean it won't be effective for your other personas. Be fair, dude.
At the start, use industry benchmarks
You could be be doing all of the above, but how do you know if the results you're getting are actually positive?
Using industry benchmarks will give your results the context you need until you've worked up a sizable pool of data to work off.
Find some social media benchmarks for any of the KPIs above to inform your results (traffic, CTR, conversions…). If that doesn't work, you can always use any existing social media data in your Facebook and LinkedIn dashboards and roughly crunch any historical data you have.
If you follow all of the above steps, you're off to a great start in creating a textbook lead generation strategy on social media. Just remember, as long as you're actually adding value to every stage of your audience's journey, your strategy will rise above the rest.
Need a knock-out social media strategy to generate leads?
We're here to help! Our experienced social media and lead generation professionals will give you exactly what you need to generate qualified leads and grow your business. Get in touch to find out more about our services.