Have you ever wandered around a party on the hunt for a good chat? You might engage in a bit of small talk or hang around the fringes of a group but it can be hard to find a really good conversation.
It can also be difficult for content writers, social media types or marketers to discover fresh content that people in your industry want to hear about. There's only so many times you can trawl through all those bookmarked pages looking for inspiration.
If only there was a tool that tracked the best-performing content and the major influencers in your area of interest...
Well, that would be Buzzsumo. Although for people who don't want to splash out to get this service, EpicBeat is a free Buzzsumo alternative tool that offers many of the same features.
So what exactly does EpicBeat do?
Just like Buzzsumo, it helps you to zone in on trending content that's generating engagement and starting conversations. It even tells you how readers feel about the content.
You can search for content on a specific topic or choose from a number of curated topics. It then scans the net and social media to tell you what's hot and what's provoking a reaction.
And did we mention that it's free?
Why do I need it?
EpicBeat can help you to discover what type of content works best for your target market, whether it's a 350-word article or an infographic. It also offers tips on good publishing days, the formats that are most successful, and the channels that work best for set topics.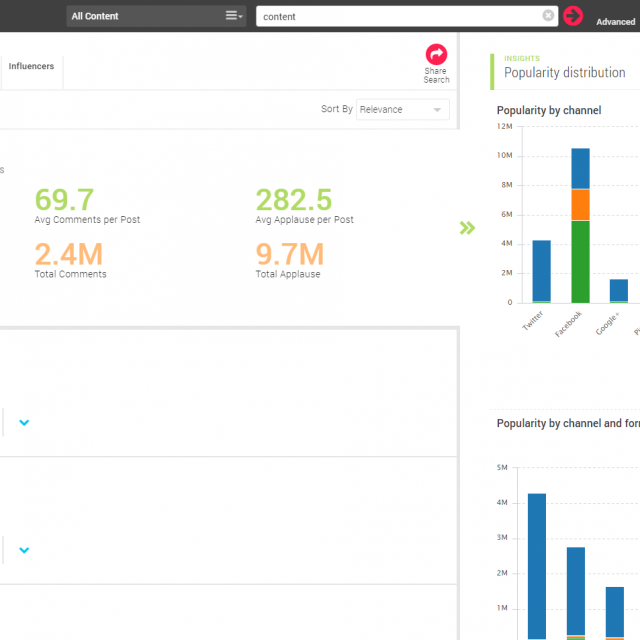 Fans of stats and analytics can nerd out with its extensive breakdown of winning content by type, format or channel. It won't be long before you have an informed idea of what content works and, more importantly, why it works.
EpicBeat also tells you who you should be reading by identifying influencers in your field. What it offers is a list of content gold, and an insight into what (and who) is inspiring your target audience.
The main advantage of EpicBeat is that it will give you a front row seat to the best content on the web. To go back to the earlier metaphor, this tool essentially gathers the most interesting people in the party into one place and puts you at the heart of the conversation. Sounds pretty good, doesn't it?
Need some help getting started?
EpicBeat might help you plan your content marketing strategy but you may still need some friendly support to get you started. If you need some advice on content marketing or content creation, get in touch with our award-winning team at 256 Media and we can help you out. In the meantime, follow us on Facebook, Twitter, and Pinterest to keep up with all things content and digital media.