Website personalisation techniques are hugely popular. We've all seen pop-ups when leaving a site encouraging us to stay, leveraging 'exclusive' offers. We've all also seen information bars showing trending products and we're no stranger to website call-outs that insert urgency into the interactions we have online.
It's not surprising that these techniques work as they rather forwardly lead you towards a given call to action - and they're even more effective when the call to actions are smart and hyper-personal.
What even are website personalisation techniques?
Website personalisation is the real-time individualisation of a site to suit each visitor's unique needs and guide them through a custom conversion funnel.
In-app personalisation and mobile web personalisation are popular too, but most webmasters optimise for desktop first. Website personalisation aids customer (or user) experience too and that can only be a good thing for all concerned.
Patience is not a prominent trait of today's connected consumer. As a result, retailers and publishers are reacting by attempting to bridge the gap between themselves and their consumers through website personalisation techniques.
Who uses website personalisation techniques?
The truth is, online retailers have long used website personalisation techniques to get a competitive edge in the market for online attention. Retailers have seen the benefit of website personalisation techniques, from browser pop-ups targeted (usually loosely) at internet users who have shown a vague interest in the given products to taking online offers in-store in omni-channel initiatives.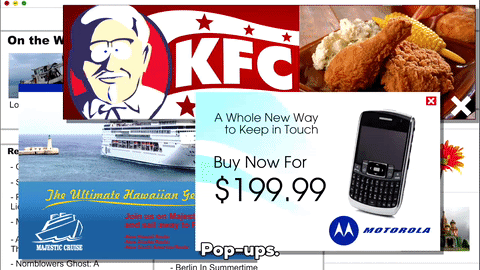 It's like taking a walk back into the early 2000s, isn't it?
Thankfully, the techniques have become more sophisticated since the 2000s with an ethos on being interesting instead of outright disruptive.
Conversion optimisation companies like Ve Interactive, Nosto and Peerius (just acquired by episerver) have become big businesses in their own right. The software solutions offered by these companies encourage conversion rates and the return on investment from implementing website personalisation usually doesn't tend to lag, either. These companies work with the biggest retailers in the world and they tend to report 10-20 percent incremental sales.
The fact that ROI calculations are usually built into the model employed between the website owner/retailer and a Nosto or a Ve Interactive underlines the confidence placed in the area of website personalisation.
These companies offer various personalised and convenient solutions for the end consumer. Custom product sorts, personalised content serving and the ability to save a cart of products for later all leverage browser cookies and available data to estimate intent and propensity to convert.
Custom product sorts can, for instance, leverage a returning user's browsing behaviour, location and browser language, the way they found the site etc. down to the term used in search engines like Google. Additionally, individualised content (think articles, banners, promotions etc. rather than products) can be served with specific relevance to each individual.
Starting to trust machine learning will reap benefits. Giving the people more of what they want is always a good idea and website personalisation techniques can help to do so too.
This ethos of 'giving the people what they want' suits nicely with content marketing. But how so, can we apply the learnings of eCommerce to content distribution?
Website personalisation techniques and content marketing 2.0
There are two quick ways to implement distribution techniques for content marketing.
Browser Notifications
The first one is a classic: Pop ups.

Web browsers (like Google Chrome) have got more advanced and offer the ability to send push notifications, so why not leverage it? The data below from widget wizards, BuiltWith, shows the usage trend for pop ups.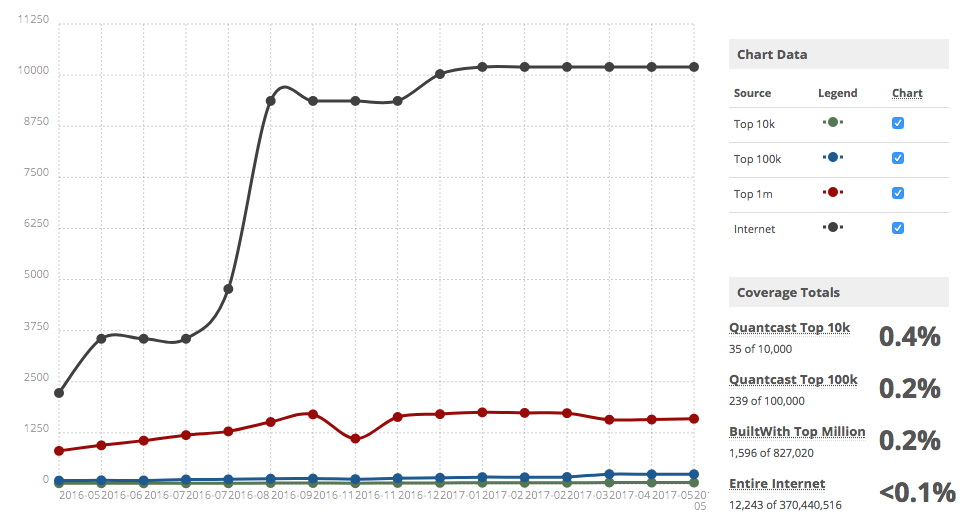 Video CTAs
Video is everywhere and distributing it generally entails using social media sites that have a lot of traffic. Unfortunately a lot of other brands have the same idea. Capturing attention for your video versus other brand videos can be difficult. So why not use your own site and get cut-through by using a pop-up video?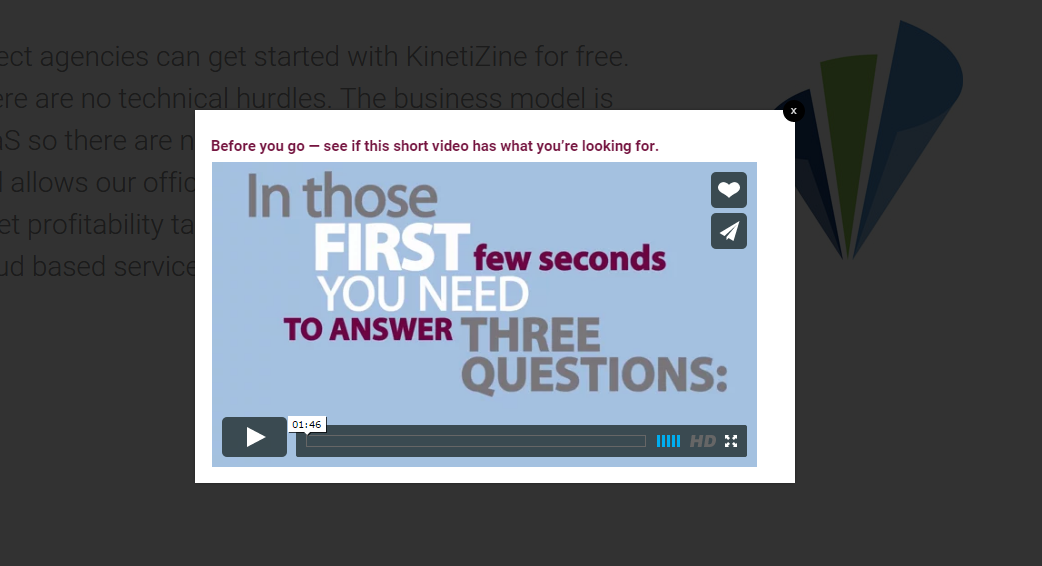 This could be a way to make one final pitch on an exit pop up if you are noticing that new visitors are browsing your site, but not downloading any assets. When coupled with in-video email captures, this can glean and rake in goal completions for any site, building your lead list and leading to more customers.
Every brand can benefit from distributing content that speaks to its buyer personas in a tone of voice they are comfortable with. Taking advantage of website personalisation techniques and their advancements is just the next step in doing that.
Underlining the popularity of website personalisation techniques in today's inbound marketing landscape, Dublin's own LearnInbound marketing conference is set to be the stage for a discussion on the subject in mid July 2017, hosting Optimizely alumnus, Cara Harshman. Why not talk to us about customer journey experience there in July?
Do you want to create a winning marketing strategy?
At 256, our content is created with the future in mind. We are experts both in storytelling and SEO, so we create content that's user-friendly and strategic. Get in touch to find out more about our services.