While the title 'Why the CEO needs a COE' might seem like a game of alphabet soup, it's actually showcasing a trend that's soon to be at the forefront of content marketing.
Successful CEOs possess a range of skills: they're strong communicators, they use past experiences to build on the present, they are willing to take calculated risks, and they know that their people are the strongest asset their organisation has.
Above all else, they are willing to bet on new trends that'll help them get ahead.
For CEOs in an informational space, a COE (or centre of excellence) is at the pinnacle of modern marketing. A COE is a centralised organisation of people and assets that aims to meet the highest standards possible.
Information: an invaluable company asset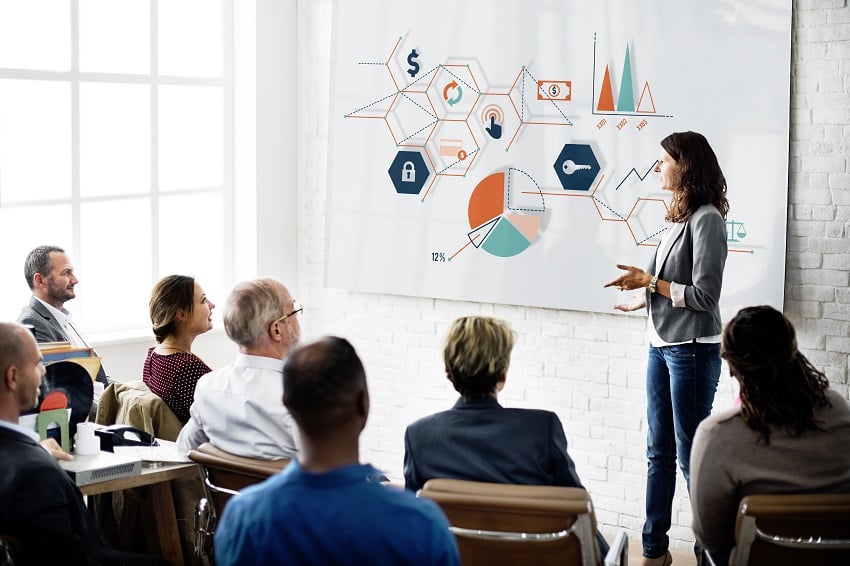 Second to your people, your information is the most important asset your company has. It's the backbone of your marketing and communications, spanning everything from HR to marketing and the intricacies of how your product or platform works.
Content marketing is the new age of marketing, combining traditional tactics with digital content that boosts search results, drives leads, and positions your company as a leader in your industry. As such, a COE is a necessity.
Every CEO looks to strike the balance between 'radical candor' (a phrase coined by former Google and Apple staffer, Kim Scott) and 'radical relevance'. Your company should strive for transparency – but transparency with context. One of the issues with content marketing is that it can lack transparency without the correct structure or tracking. Without digital infrastructure, content marketing is akin to shouting into the void.
Essentially, your COE takes the shape of a centralised organisation for content strategy and development that aims to a) reach the highest standards possible and b) allow transparency both for staffers and the C-suite and the audience who'll gravitate towards your content.
Think of the COE as a vibrant hub of communication and information – with meeting the needs of your target audience at the centre. Because marketing has fallen into a siloed frame of mind, a COE will unify the strands of your communication so you can better utilise your resources, inspire collaboration, and empower ROI.
Competitive edge in 2018: why your team is your best asset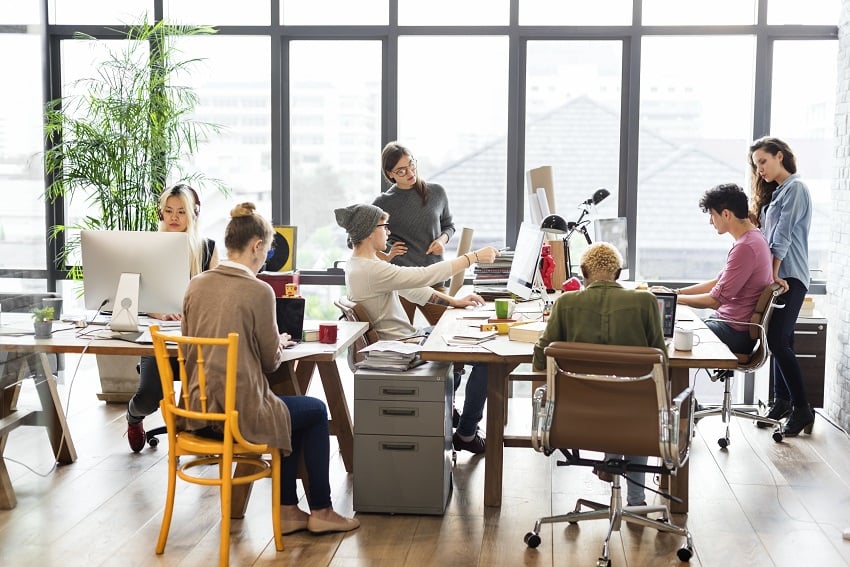 Every year, the Content Marketing Institute releases a survey detailing the state of the content marketing landscape. The same issues for content professionals often reoccur: they are hamstrung by a lack of time and access to the right professionals to produce enough quality content. 256 conducted a similar survey of the Irish marketing landscape - and discovered the same underlying issues: a lack of time and access to the right marketing talent to achieve their goals.
So although building a team of whip-smart journalists and content creators is important, without resources and leadership, the content team will struggle.
A COE will solve these problems by centralising resources and knowledge. The COE will house buyer personas, content strategy, your analytics team, your designers, and your writers. It becomes the central hub of your content marketing activity and a think-tank for idea generation and asset creation.
With the COE in place, you'll be positioned to get the most from your content as you'll have full visibility from ideation through to dissemination. It's a strong foundation that can be built upon and recreated across your teams at scale.
The goal is to be agile and reactive, with a rich thread of creativity underscoring everything you do.
Content as a Service – a COE in its own right
Whether or not to build a COE is not a question in 2018 - the question is 'How?'
"How do I put together an agile team model to acheive my goals?"
There are many emerging skills sets to choose from, but which ones are future-proof, and which are right for your strategy? The marketing skills gap is widening, due to a shortage of niche, technical skills and the costs to keep up with the advances of the industry. (Psst - read about the marketing skills-gap trend and how to tackle it).
Hiring specialists in each category is just not a realistic move for most marketer's budgets. There are many different approaches being taken by marketing managers, but one emerging, successful model is 'Content as a Service.'
Initially a centralised software solution, the new age of CaaS is a more 'human' and hands-on tactical model, which leverages the talent of content marketing agencies.
Content as a Service (CaaS) takes the expertise of the agency and transplants it directly into your team (or COE), to deliver creative content at its best. The advantages are obvious: agency-side content marketers bring expert knowledge and content craftsmanship – while their place within your organisation gives them the capacity to understand your product or service on a granular level.
Essentially, you're hiring a team of professionals into your place of work who have a back-catalogue of client wins and a strong talent for brand storytelling.
Further, it saves on costly hires and training as the CaaS team has a network of support in their agency i.e. access to top-class designers, animators, etc.
As a final added bonus, you won't have to service staffing overheads as the CaaS team are third-party and come with a range of digital publishing skills.
Essentially, your CaaS team will become a centre of excellence in its own right.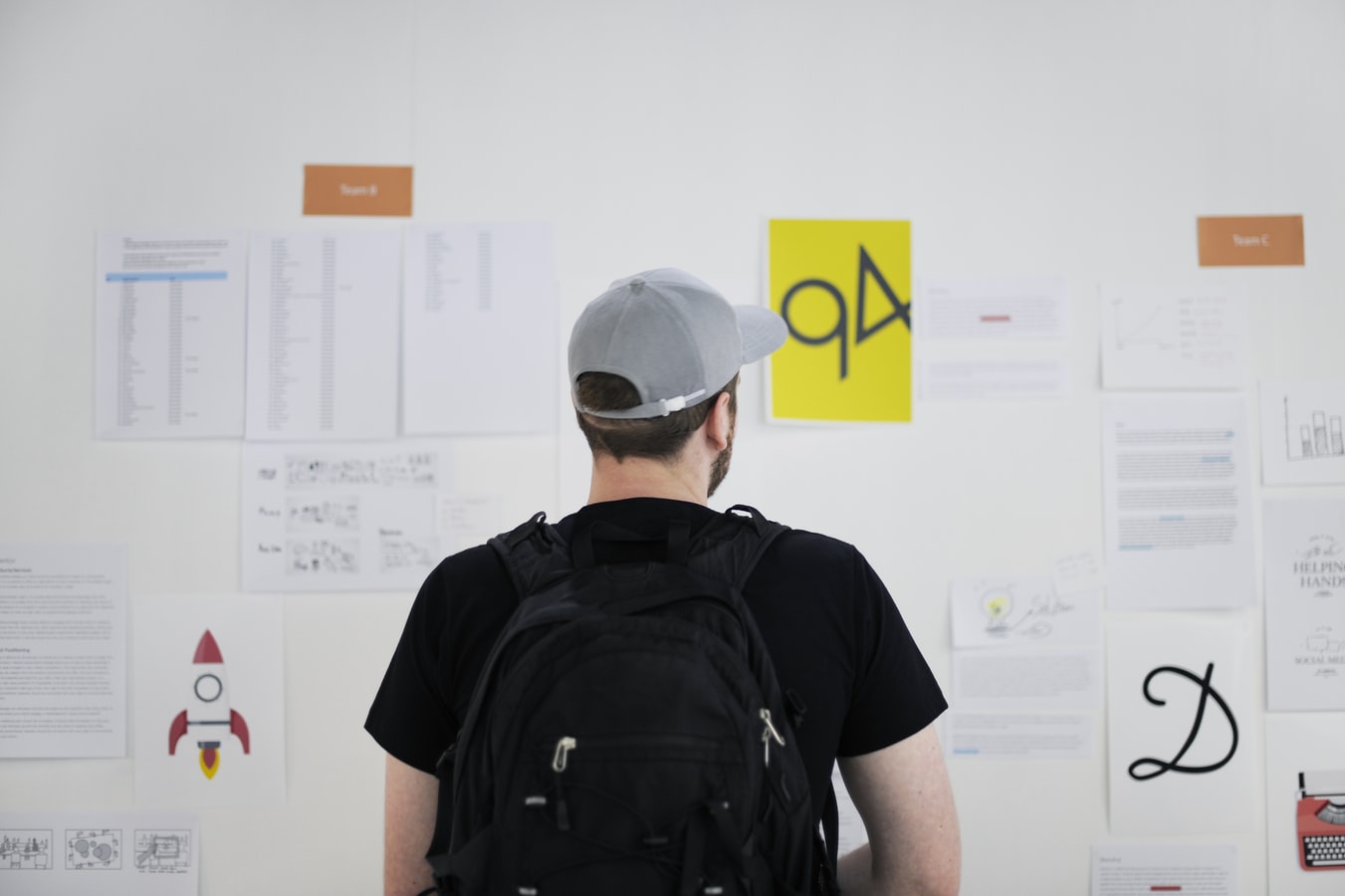 Establishing the COE
Whether you choose to build out a partial or full team from the CaaS model, establishing operational excellence will take some time. Establishing a COE is a long-term goal and a phased approach is best.
Generally, there are four steps to take to analyse and find the best skillsets and leaders. One of the first actions of CaaS is to analyse the client's objectives, and then conduct a team audit to identify any skills gap the brand needs in-house. Naturally, this activity is part and parcel of the managed service. Once that's done, you'll undergo the following steps:
1. Determine your budget
What percentage of the marketing budget will go towards the COE? What are the expected outcomes? What KPIs do you intend to measure against?
2. Decide who will be in the COE
Study your organisational hierarchy and funnel relevant activity into (developing) the COE.
3. Consider the framework of your COE
How will it actually work? What will the hierarchy be? What are your end goals and how will they be achieved?
4. Determine your production workflow
How many members of staff will be involved and what will resourcing look like? Or will you hire a third-party agency for content as a service and bring resourcing into your organisation? In which case, what will the shape of this be?
Regardless of the path you choose, your COE will be at the forefront of everything your marketing team does, which will increase efficiency, output and the most important acronym of all: ROI.
256 launches 'Content as a Service' for in-house skill hire
In response to the growth of the skills gap and the pressure on in-house marketing teams in Ireland, 256 is the first content marketing agency to launch 'Content as a Service' – giving brands instant access to bespoke skill hire for their projects.
"We are now placing specialists in our client's companies to work closely with brand teams. The type of specialist will vary depending on the client and project, but there is a range of marketing skillsets to choose from: including graphic designers, animators, social media managers, journalists, or PPC experts.

"These specialists will work in-house with the client for an agreed period; one day per week, or two weeks per month, for example – this is a completely bespoke service so can be tailored to fit different budgets and needs. The 256 CaaS model has been really well received so far by clients, as the placement gives them on-demand access to niche skills needed for a specific project, without the standard overheads of a permanent hire."

Karen Hesse, MD, 256
Want to build an Agile Marketing Model without the cost?
256 is a content marketing agency with a range of skill sets for every brand strategy. Have a chat today about a bespoke Content as an Agency Service.