In February 2017, technology company HP released a four-part video series, 'The Wolf', starring Christian Slater in peak Mr. Robot form.
In the video, Slater's Wolf hacks a firm's printers and steals all their data. The video series was a smash, notching up millions of views across its tetralogy.
https://www.youtube.com/watch?v=U3QXMMV-Srs
YouTube comments are hugely positive, with posters noting "this is the best ad ever", "I'm disappointed this wasn't an ad for a film", and "Well played, HP, well played."
Even more impressively? The videos are essentially about cyber-security in printers. Hardly the sexiest of topics!
Brands the world over are using video to tell novel stories about their products. SaaS company, Norton, released an acclaimed 24-minute documentary in mid-2016 on its YouTube channel. One of the most recent releases by Dropbox hit 1.4 million views in three days and is a vibrant ode to creativity.
On the back of these releases, branded video has made a serious claim for legitimacy. (And that's not to forget the Christmas rush release of Oscar-worthy tear-jerkers, including last year's Wes Anderson-directed effort for H&M.)
However, good video isn't all about huge budgets. Instead it's a serious tool for SaaS marketers with a smart idea.
Making the case for video marketing for SaaS
When you work in SaaS, it's easy to forget marketing amongst the rush of engineering, coding, and user experience. Your product needs to be top-notch, but winning subscribers will be seriously difficult if you don't market it. How can you expect people to subscribe to your software if they've never even heard of it?
Studies have shown that after a presentation, 63 percent of attendees remember stories they have heard while only five percent of people remember statistics. Videos are an amazing way of creating an emotional connection with customers. You can show the benefits of your SaaS business but also the personality behind the brand.
Videos work because people are drawn to them. One recent study showed that 60 percent of site visitors will watch a video if it's available – before reading any text at all. Even management prefer videos – a study by WeCapture found that 59 percent of senior executives prefer video over text.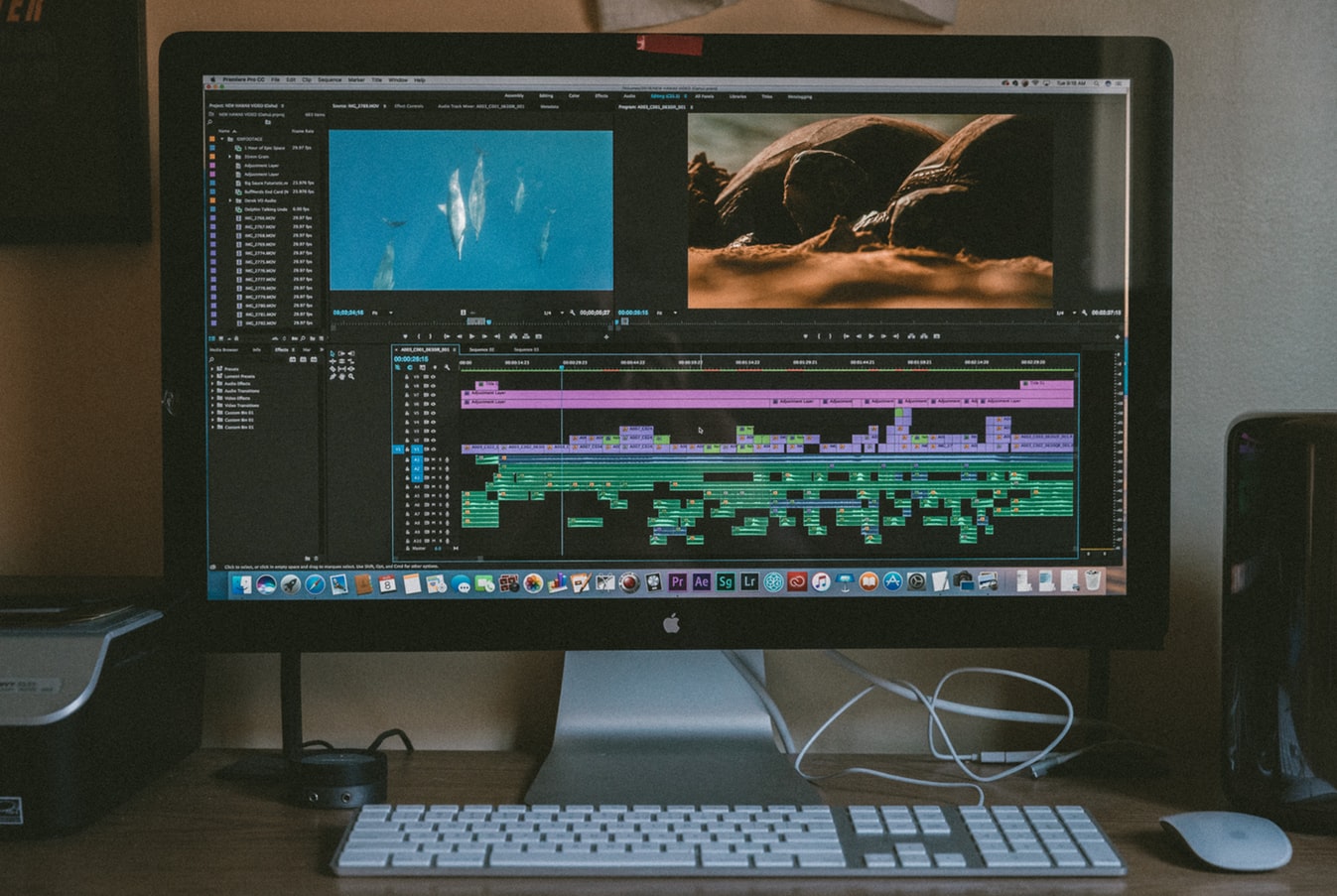 Putting a video on a landing page is a particularly effective tactic – with one company seeing a 68 percent increase in conversion rates.
In fact, video has been so effective it's expected that in the US the video marketing industry will reach $135 billion this year, according to Magisto, a mobile video platform.
"Since video combines the emotional impact of story with the efficacy of digital advertising, it is a perfect way for businesses to authentically engage with today's consumers," Oren Boiman, CEO of Magisto, said in a statement. "The enormous influence of social media and the bottom up culture of millennials have led to a new marketing condition where the consumer is in control, word-of-mouth is a medium unto itself and authenticity is paramount to engaging customers."
However, it's not just spend that's on the rise as companies increasingly turn to big budgets. It's output too: digital-first millennials and Generation X are consuming huge amounts of video.
"Our research allowed us to examine and size the entire video ecosystem, including production, tools, people and media," Magisto said in its report. "Our research points to the digital video spend nearly equalling the combined spend of digital and TV advertising in the US."
Big budget or bust?
If you search the internet for cheap but effective video marketing examples, you'll see the Dollar Shave Club on countless best-of lists. Its inclusion on these lists is predicated by the unexpected viral success of a cheaply-made video from an as-yet-unknown Californian razor company.
Released in 2012, the video highlighted the Dollar Shave Club's proposition with warmth and humour; the video has 25 million views on YouTube, and millions more on reposts.
https://www.youtube.com/watch?v=ZUG9qYTJMsI
Video can be done well on a budget, but you need to approach it with military precision. A bad idea won't work just as much as a good idea that's been badly produced won't work either.
When it comes to putting out a video, your main goal should be about creating awareness or leads for your business. But while leads are your goal, they can't really be the focus of the video. No one is going to watch a straight sales pitch.
The best brand videos work because they tell a story. You have to put yourself in your customer's shoes. You are offering something that will solve a problem they mightn't even know they have yet. So you need to answer their questions first.
How will your product help them?
Why should they care?
BuzzFeed is particularly good at answering these questions for its corporate advertisers. While a spot on BuzzFeed's wildly popular YouTube channel will cost a packet, many of their best ideas are relatively simple.
In one of their most popular campaigns, BuzzFeed partnered with Puppy Chow to create a series of voice-over led videos about an adorable puppy.
https://www.youtube.com/watch?v=e14xmWKFgEc
Production isn't significantly expensive as the idea is simple and the cast is small. The true currency is in the idea. For SaaS companies selling something that isn't necessarily tangible, the difficulty is in finding the right idea or the best way to highlight your USP.
Unroll.me, an 'unsubscription' email tool, showcase its USP with warmth in its explainer:
https://youtu.be/QL26FS5daGY
Likewise, file transfer service, WeTransfer, redefined the idea of video marketing with a series of brilliant short documentaries on the people behind the files in its video series, The Backstage Sessions.
https://youtu.be/9_eclV3Lhw8
A budget (both for creation and distribution) helps, but you clearly don't need to spend mega-bucks to get results with video marketing. Indeed, Tangerine, an Oscar-nominated feature film, was shot entirely on the iPhone 5s.
In a nutshell, your video (and creative) needs to pass one ultimate test to boost your chances of video marketing success: will anyone care?
The 'who cares?' Venn diagram
By all accounts, this is the most important question you need to answer before you start brainstorming your video.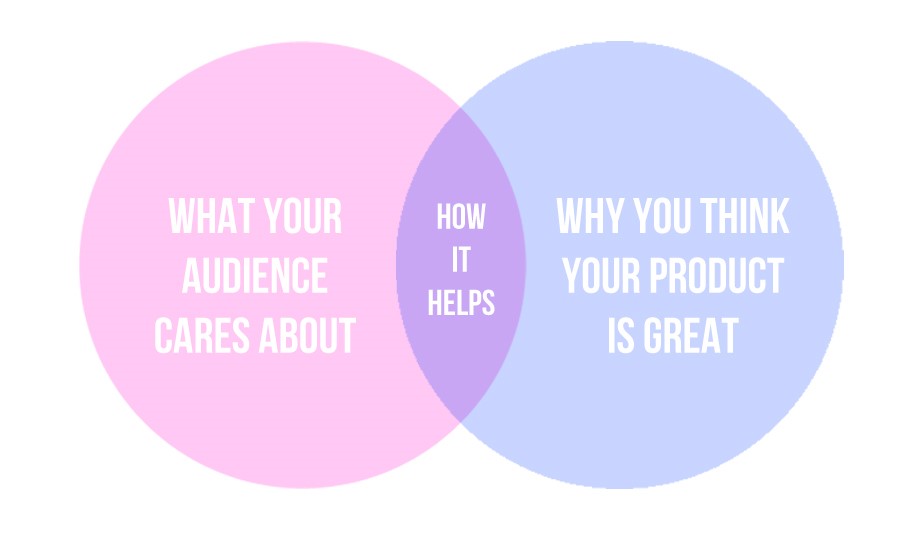 Fail to pass the 'who cares' Venn diagram and you'll end up with a new Venn diagram that looks a little like this: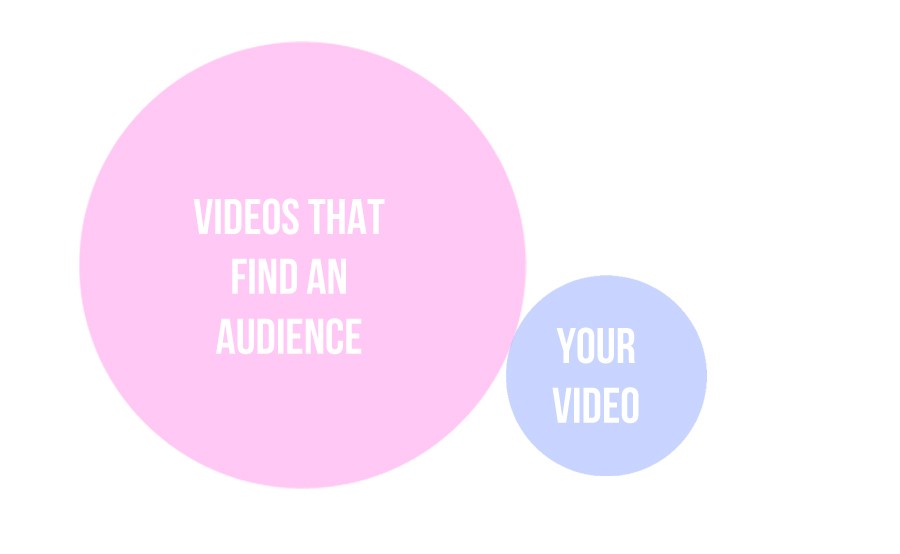 The sweet spot is in identifying how your product will help your audience and then creating an evocative story or series around it.
Again: you don't need to have a massive budget. You'd be surprised how far a series of Facebook Live videos will go, or how many people will find your optimised explainer video. For our client, Lisney, we created a series called Lisney Live to showcase its agents' expertise in the property industry.
The videos notched up over 40,000 organic views and was included in a best-in-class case study by Facebook itself – and these were all filmed on an iPhone 7.
The success is in the story. Find that and your video marketing will flourish.
Are you looking to get ahead with your SaaS marketing?
Want to grow brand awareness and drive lead generation for your SaaS brand? Download our free eBook to help you build a tailored inbound strategy that's right for your SaaS business.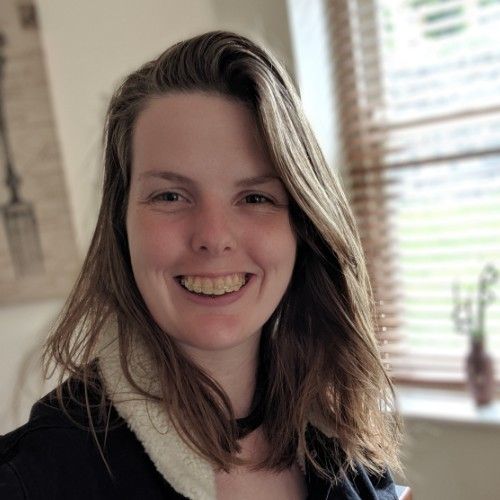 Previous Post
3 essentials of a LinkedIn marketing strategy every B2B marketer needs to know

Next Post

Social recall: Facebook and Snapchat experiment with AR, Instagram tests new features, WhatsApp updates its Privacy policy
You may also like...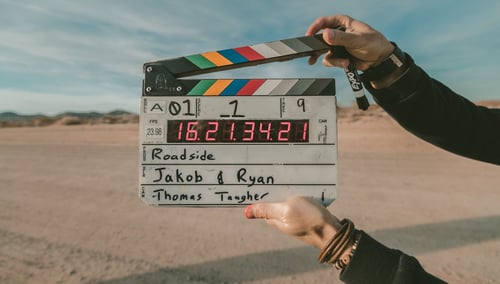 Lisa Sills | Dec 11, 2017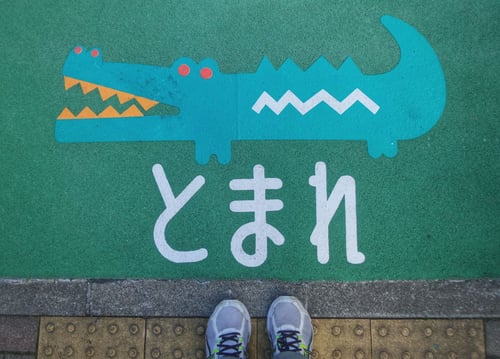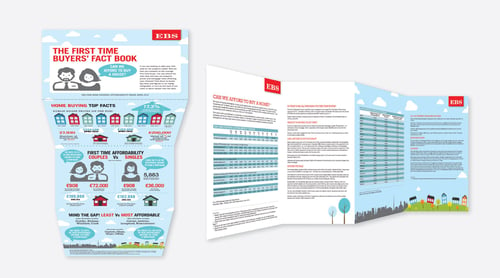 Karen Hesse | Feb 7, 2015