Herman Miller is an American company that has long held the reputation as making high-quality office chairs that last for a very long time. They have also branched out in making office and home furnishings.
Audience: B2B
Industry: Manufacturing
Type: Hub
Campaign Title: Herman Miller's 3D Models
https://www.hermanmiller.com/en_eur/resources/3d-models-and-planning-tools/
What It Is
Herman Miller's 3D Models is a vast online resource containing AutoCAD, SketchUp and Revit files for 490 of their products. Visitors can download the file and see what the products will look like in their offices.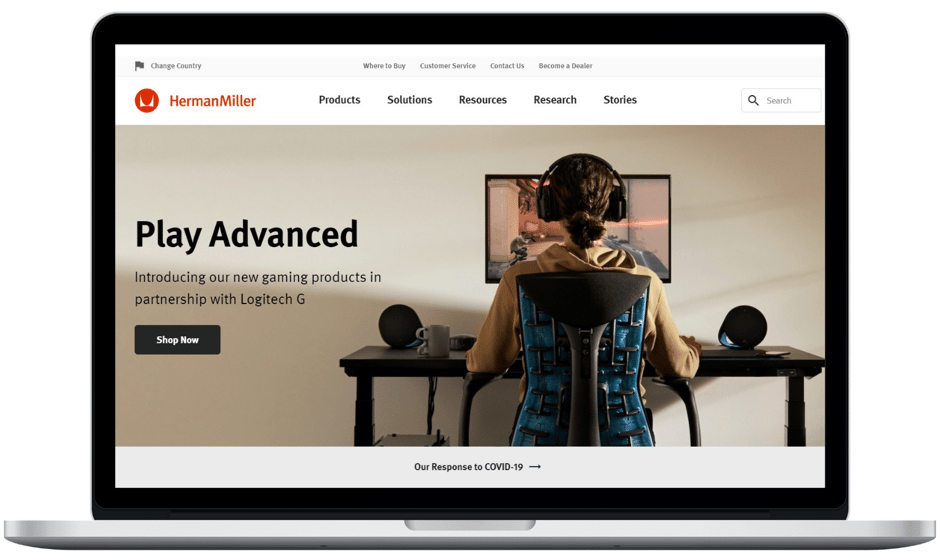 Why We Like It
Herman Miller knows their customers; they know that their products come with a high price tag and that kitting out an office with their products is a serious financial undertaking for most business. With this resource, Herman Miller is allowing potential customers to see if their product is a good fit for them. This transparency and strength of their product reinforces Herman Miller as the leader in office furniture.
This resource has everything you need to kit out your office. Build meeting rooms, open plan office and even down to small details like lighting and monitor mounts.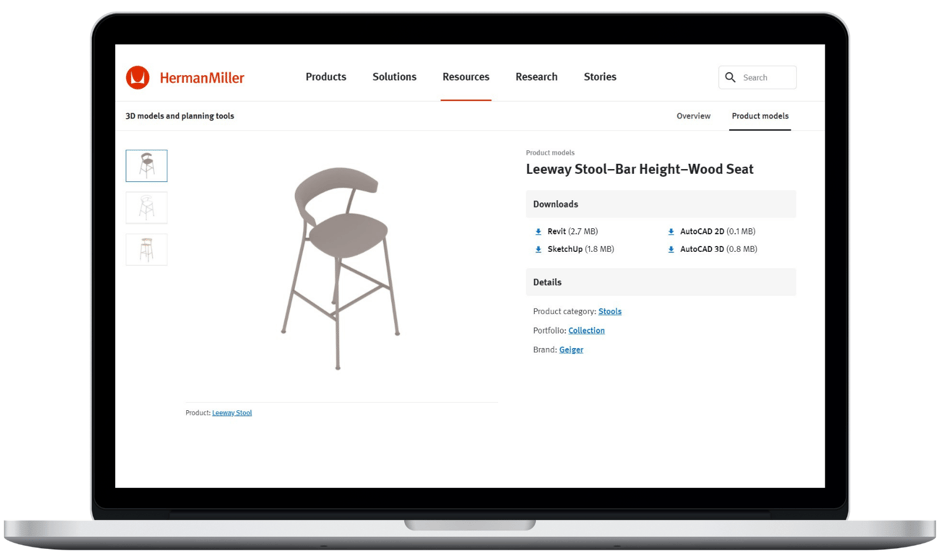 How We'd Add To It
While the resource contains a huge amount of information and can be a powerful tool in the right hands, it's quite inaccessible to people who don't have experience with these tools. SketchUp is a pretty intuitive tool, so we'd love to see a guide on how to download and use the models. It would be great to have some downloadable office templates too.