A few weeks ago, Wayne Rooney became the top goalscorer in Manchester United's 139-year history. Rooney gets a lot of criticism – but his stunning free-kick against Stoke City means he now sits higher in the all-time goals list at the club ahead of legends like Bobby Charlton, Georgie Best and Dennis Law.
Each one of those players was named the best player in the world at some stage.
Rooney's record is remarkable – not just because of his longevity but for the techniques he's used to help him break what seemed like an unassailable record.
The day before each game, Rooney makes it his mission to find the kitman and find out what colour kit Man Utd will be wearing the next day. It's not for the vainglorious reasons you'd imagine for a footballer either. He's not trying to match the kit to his boots or anything daft like that.
"Part of my preparation," Rooney told ESPN, "is I go and ask the kit man what colour we're wearing, if it's red top, white shorts, white socks or black socks. Then I lie in bed the night before the game and visualise myself scoring goals or doing well."
And sure it all sounds a bit airy-fairy, but it's worked for Rooney.
Channel your inner Rooney
Wayne Rooney in his pyjamas thinking about goals. It's a beautiful thought for United fans - but what's it got to do with marketing goals?
Well, it links in with how you come up with your goals. Rooney doesn't just go to bed hoping he'll score a goal tomorrow. This is the last image of Wayne Rooney in his pyjamas we will ever mention.
Hopefully, he wears pyjamas… Rooney has the air of a man who enjoys the good old y-fronts and string-vest combo. But that's a horse of a different colour.
Instead, Rooney imagines detailed, specific goals – be they headers or volleys or even the humble six-inch tap-in. When it comes to setting a marketing goal, you need to adopt the same approach.
Define your own goals in detail
You need to be specific. It's no good saying "I want more leads" or "I need more sales". These goals are too generic and vague. Instead you need to focus on the details.
The marketing world is full of acronyms that are about as much use as Donald Trump's hairstylist. But SMART goals are actually pretty worthwhile. Basically, it means that your marketing goals should be:
Specific: Not just "I want more sales" - but "I want 20% more sales than last year and will need 600 extra leads to get there."
Measurable: Again - the smart goal here would be that you need 50 extra leads per month and this figure should be constantly checked.
Achievable: If you've just started a new search engine, it'll probably take a while before you can challenge Google. Instead aim for something realistic given your resources - both in terms of the money you can put behind it and also in terms of the man-hours you and your team can afford.
Realistic: If your company has sold €100,000 worth of products every year for the last few years, a new marketing scheme isn't going to change things overnight. Rome wasn't built in a day. But it was built. You have to accept that change will come gradually. Gradual growth is still growth.
Time-based: A SMART goal is not a vague open-ended process. If you've set the target at 20% extra sales this year, it ends after a year. You've either succeeded or failed but there comes a time to call it. If you've succeeded - congrats but if you haven't, you need to make smarter goals. What worked and what didn't?
Follow the words of Samuel Beckett. "Ever tried. Ever failed. No matter. Try again. Fail again. Fail better."
Take your time
Coming up with your exact marketing goals should be a process that takes a while – if it can be scribbled on the back of an envelope after five minutes' chat then it'll be worthless.
Instead, you need to set a goal like: "I want 10,000 extra visitors to my site" or "600 leads" or whatever goal will make a tangible difference to your business. You should define your goal in a highly-focused manner. Start with the amount of extra revenue you'd like to generate. (Let's say it's €100,000 for the sake of argument).
Then calculate how many sales you'd need to hit that target. (Let's say your product costs €1,000 – so you need 100 extra sales.) Then you need to figure out your closing rate. How many leads do you need before you convert them into sales? Let's say you have a conversion rate of five percent. That means that you need 2,000 leads.
And that, friends, is your goal.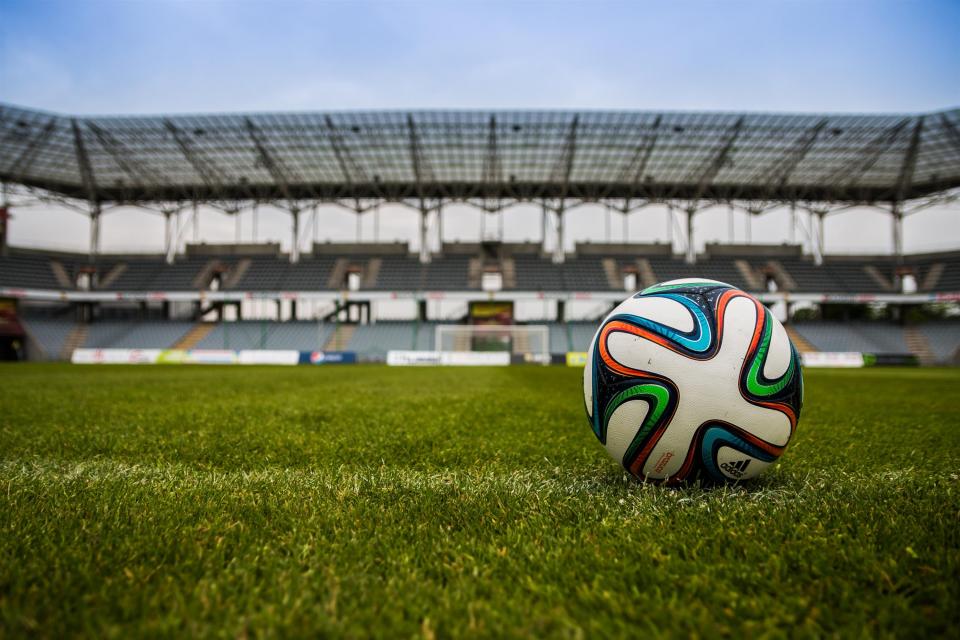 The customer comes first. Always
After you've calculated your target, you need to really think about how you are going to go about connecting with the market. Have you implemented a content strategy that is giving something to your potential audience?
Does your company solve a particular problem? Brilliant. You can create content around that. You need to start thinking from your customer's point of view and less about what you want to tell them.
Preparation is key. Let's go back to the world of football for a minute. The sportswriter Simon Barnes once described a certain type of player as "first class of the second class". They are good - but lack that indescribable something that the true greats possess.
Wayne Rooney fits into that description; he has been fantastic but slightly overshadowed by the fact that he's been unlucky enough to play in the same era as Lionel Messi who is probably the greatest player to ever play the game.
How the greatest prepares
Messi has a goalscoring average of 1.02 goals per game for Barcelona. Rooney averages 0.43 goals per game.
Messi's goalscoring record is incredible. But he has never scored in the first or second minute of a game. Ever. He's scored in all the other 88 minutes of a game (he's at his most dangerous in the 80th minute for the stats nerds out there), but the opening eludes him.
Indeed, Messi has only scored four goals in the opening four minutes of his career for Barcelona. That's less than a sixth of his normal rate. He just doesn't start games with a bang. But the reason for that? He's assessing the situation.
A Barcelona official told sports journalist Simon Kuper: "In the first few minutes [Messi] just walks across the field. He is looking at each opponent, where the guy positions himself, and how their defence fits together. Only after doing that does he start to play. Instead, he spends the time doing an on-field analysis."
You should take Messi's approach when it comes to setting your SMART marketing goals. Don't just plough in and think that splashing a few quid on Facebook or Adwords will take care of your marketing. It won't.
Instead you need a genuine SMART marketing plan. Like Messi, you need to spend time preparing. Think about what your business offers and what makes you stand out from the crowd. Think about the exact measures you can take to hit an exact number of customers or potential customers.
If the greatest player the game has ever seen is willing to sacrifice almost five percent of his game to research what works and what doesn't, shouldn't you do the same when it comes to your marketing?
Let us help you with your goals – and how to make them hit the back of the net
Why not channel Rooney and Messi and let us help you define your goals – and deliver on them too. Get in touch and one of the members of our team will be happy to help.
In the meantime, follow us on Facebook, Twitter and Pinterest to keep up to date with the latest news on content marketing and all things digital. Feel free to download our SMART Goals Calculator so you can look at exactly how to move to the next level!